Ive finaly started with the bodywork and patching up thye rusty bits on Jambo(1985 1.9 petrol Autosleeper).
1st off Andrea helped with getting the interior out, she aint gonna thank me for putting this pic on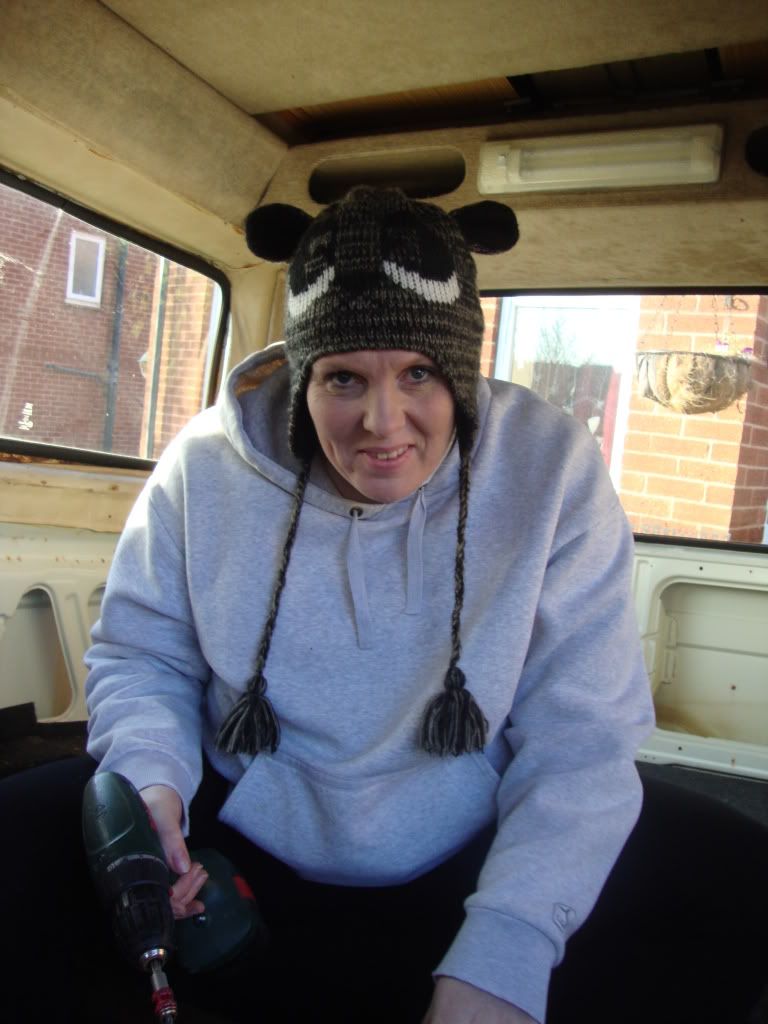 First sign of the dreaded rust was round the 240 volt hook up.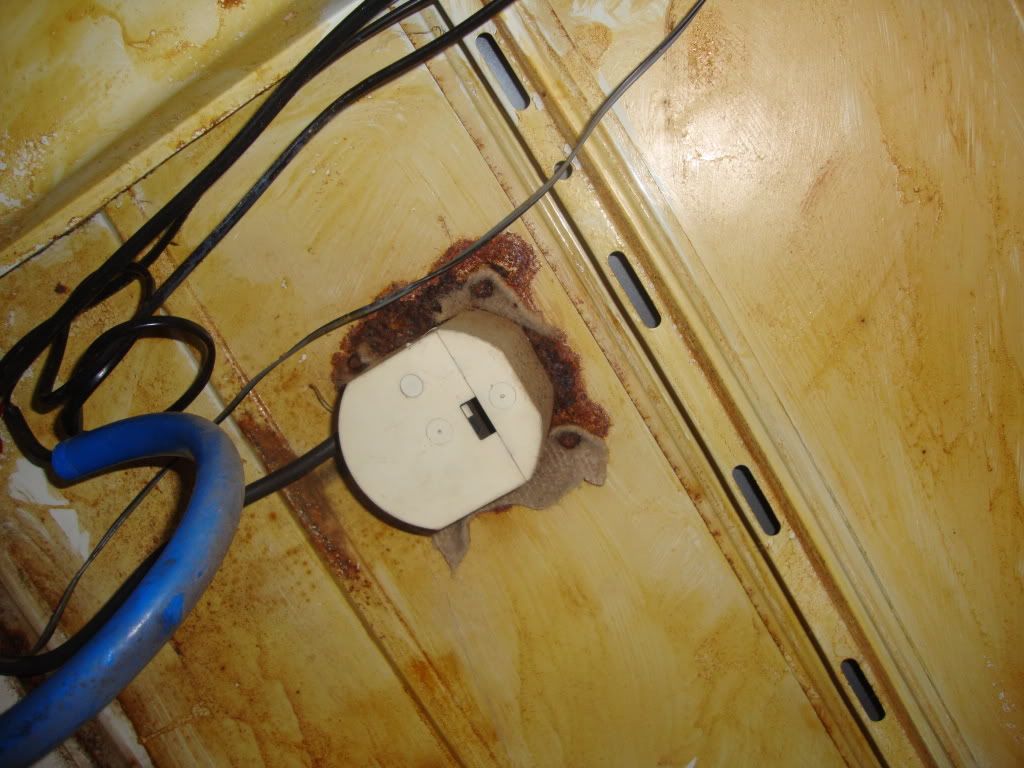 Followed by the floor on the O/S
Initialy the chipboard just crumbled and i feered the worst.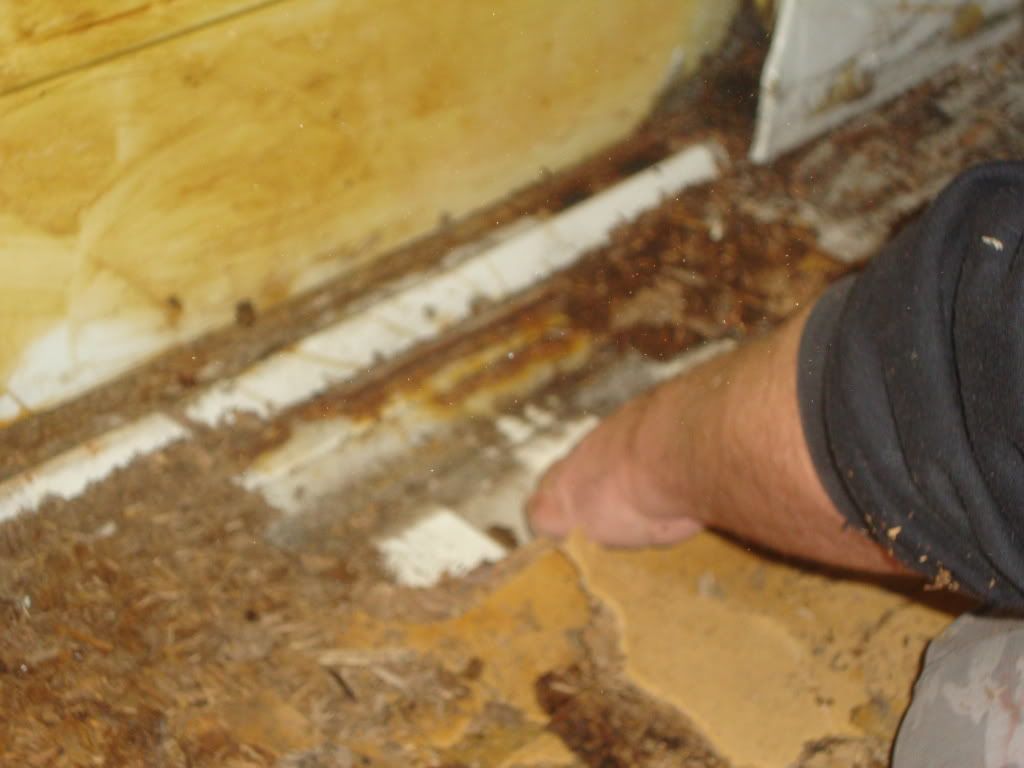 But in the end there was only a small hole , looks like water had leeked through the windows and had pooled down this side.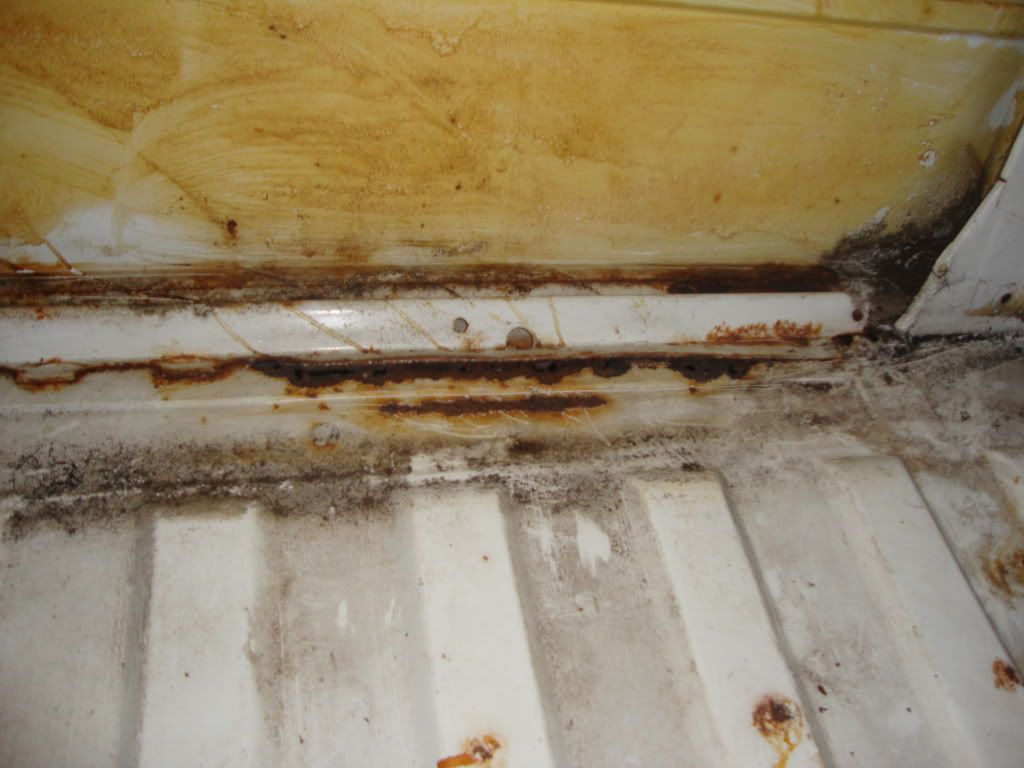 After we got all the floor out i was suprised just how good it was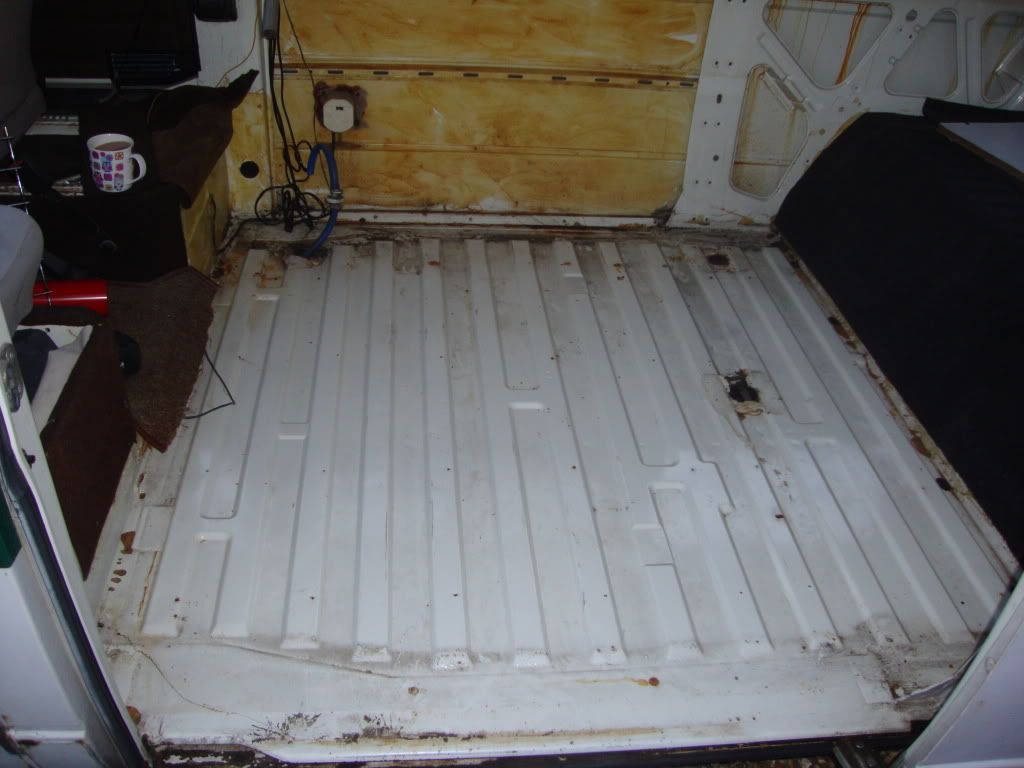 Next came the windows, Yikes.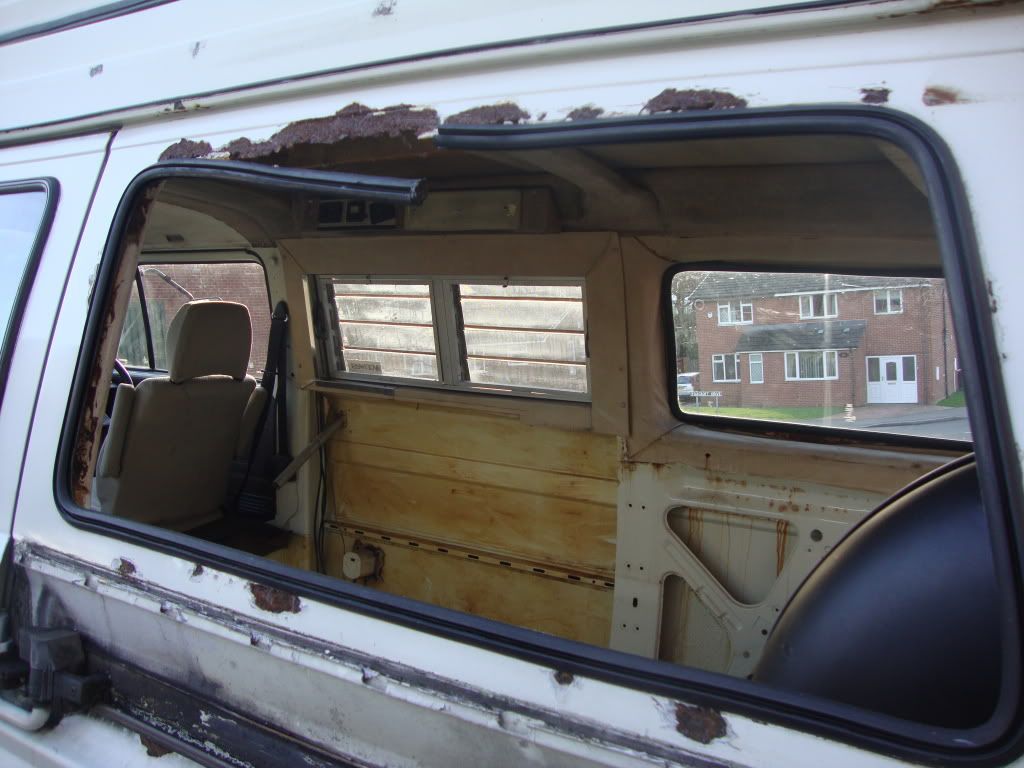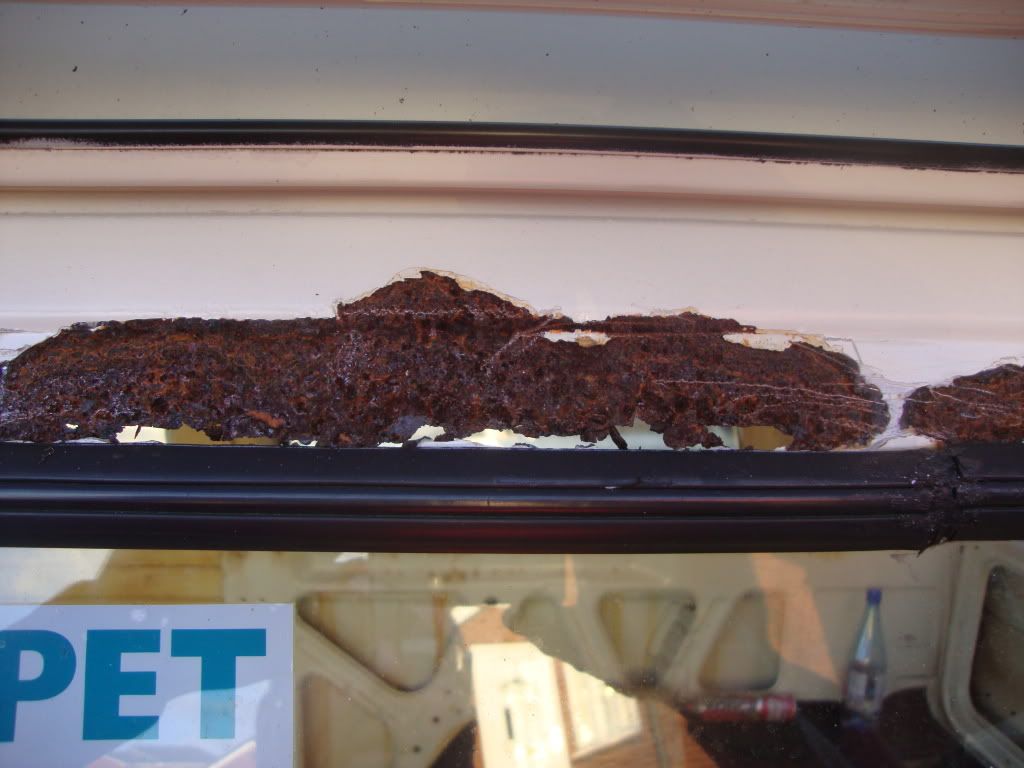 After getting stuck in at the end of play today i had both N/S windows done and have just started on the rear O/S