Mine was an early 1983 cluster converted to later 1987 format.
As you can see,
It all works sweet.
Thanks AngeloEVS.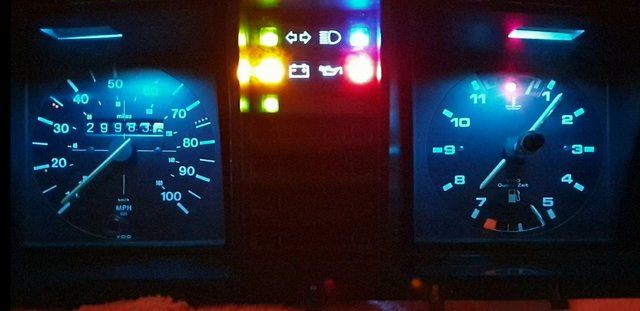 I had a minor play on illumination colours - wife likes ice blue.
And the orange glow-plug / Oxy light... changed to green for my GM cruise control tell-tale.