Our camper didn't come with a fixed awning, but it does have some brackets attached. I woudl like to buy an awning, but don;t want to mess about with putting new brackets on...
Can you help me identify these?
My guess is Thule for an Omnistor.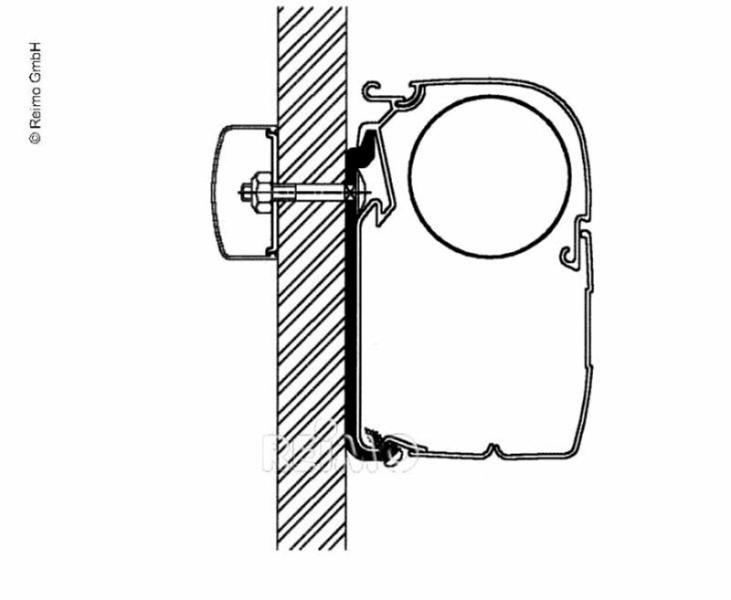 What do you think?