I have been looking at fitting a light for the glove-box.
No real need, but it is something to do.
The whole concept is silly easy, but I am a little puzzled.
I looked online, and all the guides quote using micro-switches to put the light off when the glove-box is closed.
Why don't people use a basic door pin switch, like they do in loads of cars from the 80s and 90s?
Here is my thought here...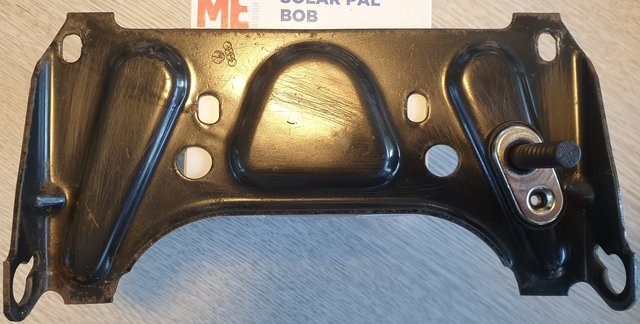 It is mounted low enough to completely clear the underside of the crash bar.
As marked by the faint silver line.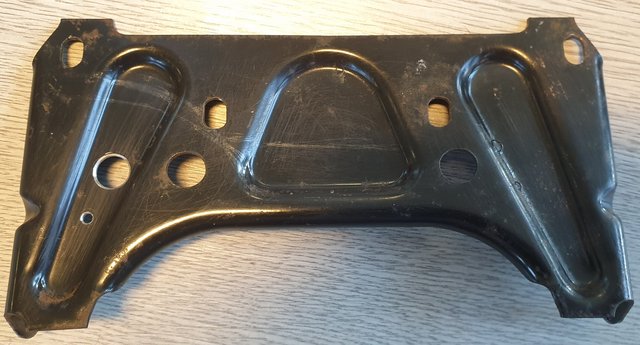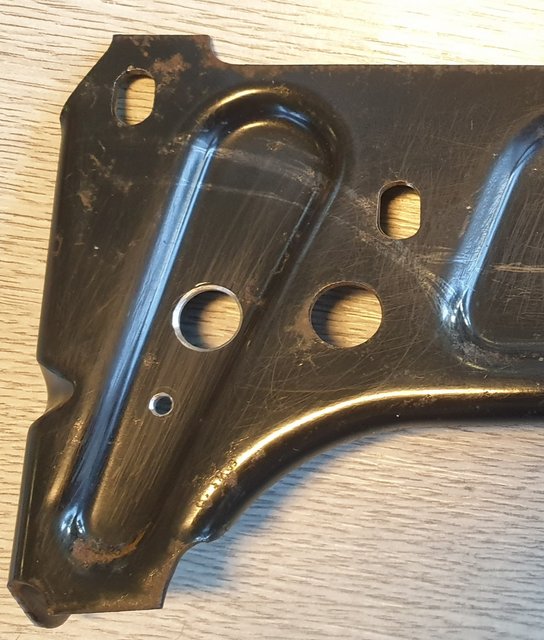 My mate Bob thinks it looks okay.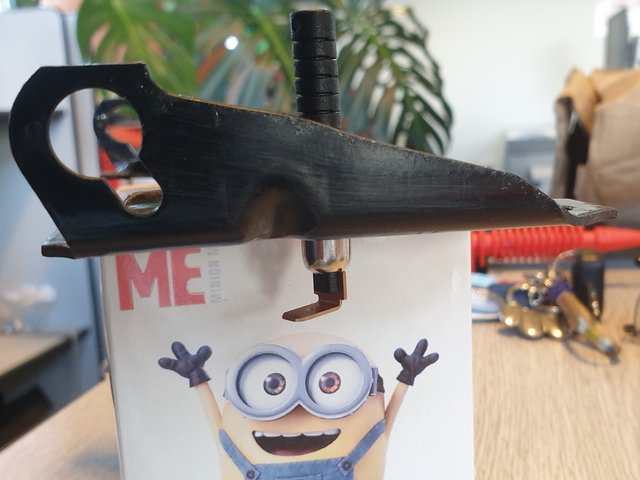 I know standard door pins have short pins / plungers on them, but you can get longer ones that simply need trimming to length.
This one would need trimming down to length.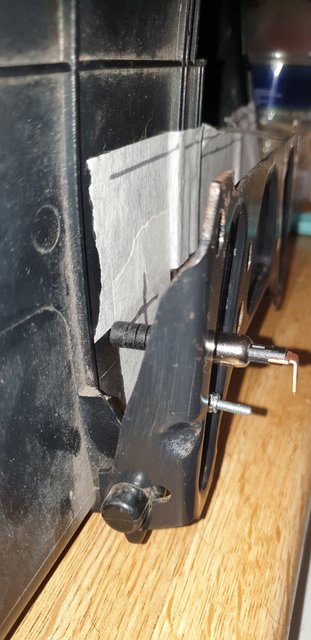 As long as they do not get rusty, this style of switch is very simple and reliable.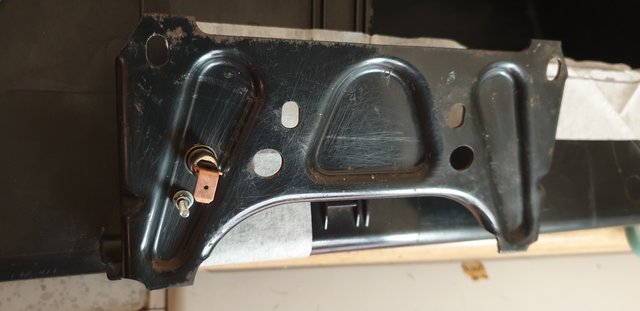 What could be easier than a simple spade connection?
And you cannot say that it is ugly, because it is hidden by the glove box.
Any thoughts?
Oh and for the pedantic...
Yes I will be getting the bracket painted or powder coated. Don't want to encourage early rusting of the exposed steel.