Hi all,
I am a firm believer of no question is a stupid question, but here 'should' be a simple question.
If you have read my other posts, you will know that I am upgrading the original wiring in my 1983 van to later spec CE1 fusebox wiring.
I have all the looms, so it is 'mostly' plug and play.
I have made a few repairs where wires or connectors have looked the least bit dodgy.
I have only one question... my front head lamp and horn loom.
I think the loom is from a 1987 DJ van.
But I have got these two wires that dont appear to go anywhere.
These are:-
A single connector with a white wire near to the yellow fuse box loom connector.
(Main beam left?)
And a single yellow wire with black stripe, in the same location.
(Dipped beam right?l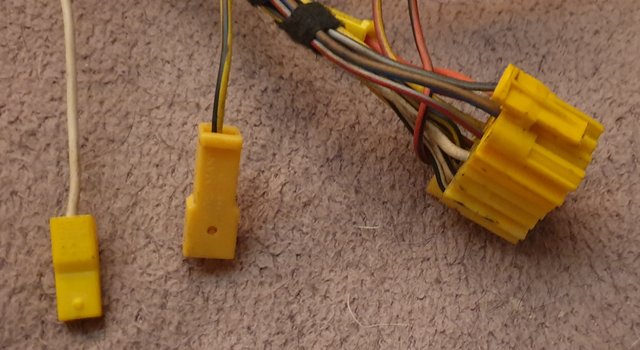 Being single pin connectors, I presume that they go to a fused link or another fuse box connector.
But there is no mention of any connectors here in Bentley or in Haynes.. at least not that I have noticed.
The wires appear to be part of the original loom, as they are within the plastic sleeving and taped up within the factory loom.
The wires emerge at a two-pin connector approx. 8" (20cm) from the right head lamp connector.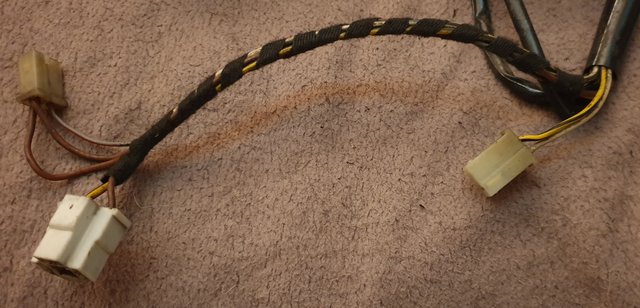 Any thoughts or suggestions.???
Ignore the spiral bound black fabric Tesa tape.
That is just my OCD wanting to 'tidy up' the loom spaghetti.