Hi
Hoping someone with much more knowledge can educate me please?
I noticed a fuse off my leisure battery had had some heat to the point of melting the casing but don't think the fuse (7.5A) had actually blown. I have no idea what this is feeding though. With the fuse pulled i can't see anything not working

I traced the red wire (pic 1) back to a white flexi which goes to a connector on top of the fridge (pic 2). The outgoing white flexi then goes to the fuse box for the 240v.
Any thoughts?
Cheers
pic 1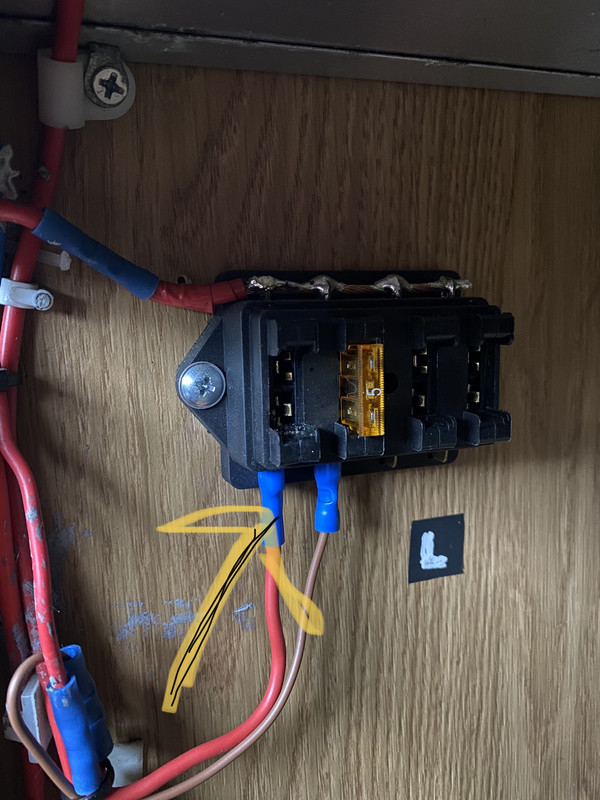 Pic 2
Pic 3