Hi All
Been having a bad missfire for a couple of days getting slowly worse every trip.
only just got home today and had to bail on a trip out.
huge backfires then rolling to a halt a few times, let it cool and off you go fine again.
Recent Brickwerx HT lead kit changed for old leads and still same.
Changed cap for old and still the same.
Tried old coil still same etc etc.
rotor arm only a year old  and FUBAR with no continuity across it (i looked at it and cleaned the centre before i spotted the deliberate mistake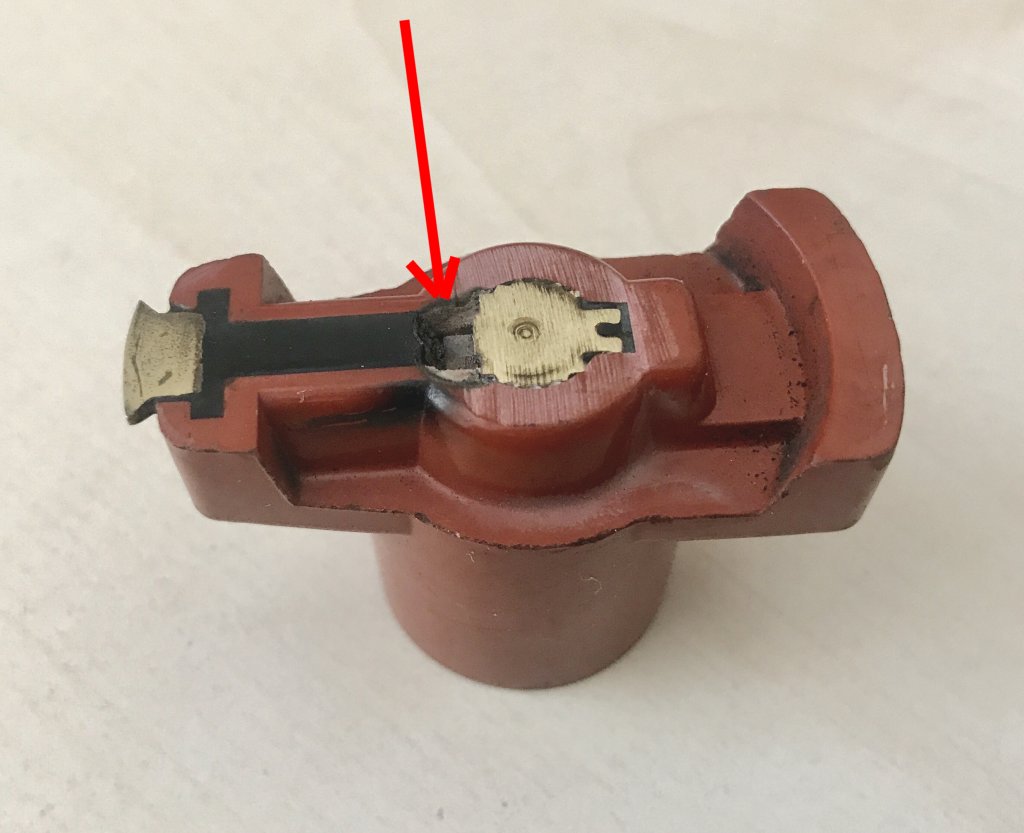 seems to have blown a hole in it's self and then been jumping the gap which is slowly getting longer.
Cant find my spare in the van! Grrrr!
Ordered a new Genuine VAG one for £15
Regards
Rick