Moderators: User administrators, Moderators
Trader
Posts: 13614
Joined: 08 Jun 2009, 09:51
80-90 Mem No: 6908
Location: Surrey Syncronaut #156
Contact:
Good find! I'll be doing that mod

---
Robsey

wrote:

↑

11 Oct 2020, 10:58

I know it is a few weeks since the last post, but I thought that I would put my spin on this.

I will be using a non-VW part for my lights on alarm.

(Boo hiss from the puritans...)

I am using a GM lights on warning two-tone "warbler".

The sound is not as harsh as a standard buzzer, and also less likely to scare you into thinking that the buzzer of doom is sounding.

And the bonus is, it only sounds with the ignition off.

So it will stay quiet when opening and closing doors with the ignition on / engine running, such as on the school run or letting a passenger out to have a pee on the hard shoulder of the motorway. - you get the idea...

The relay is quite tall, but otherwise fits a standard slot.

Only three wires needed.

1 - Pin 15 = Ignition live, such as on plug G pin 2. (black wire).

2 - Pin 30 = un-dimmed side / tail / number plate light such as on plug G pin 9 (grey and green wire).

3 - Pin 31b = to the driver's door "dip switch' in the A pillar (brown and white wire).

Job done - and no faff with the other van relays or their wiring.
This sounds like a great solution.  Can you share a few pics of the final installation? 
89 - 1.8T AGU - Hightop SA Syncro

'I love my brick'
Fr Jack Hackett
---
I am nowhere near fitting this yet...
My van is in the very early stages of restoration.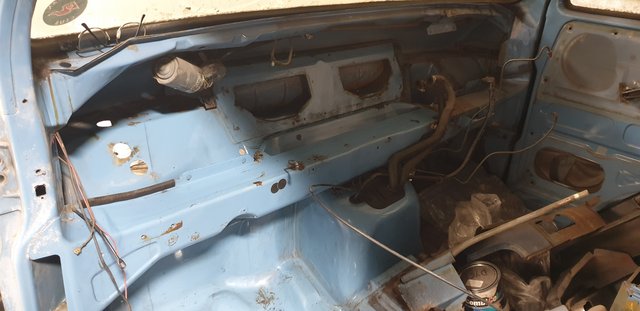 But it is only three wires so very easy to wire up.
The relay / warbler is marked up as in the picture above.
One wire for ignition live. (Pin 15)
One for lights on. (Pin 30)
One for the door dip-switch. (Pin 31b)
The fusebox connector pins in the post above, are for the later (CE1) fusebox.
But I am sure the early euro-torpedo fusebox will have an ignition live and a side / tail light live feed that you could tap into.
1983 Tin Top with a poorly DF.
Soon to have a whizzy DJ.
---