After watching another one of Italjohn's videos on you tube, I came up with this idea.
Firstly - the video link.
https://m.youtube.com/watch?v=C5MeILjfAvc
It is to add an ACC position to your ignition switch loom.
Having done that, I thought about the lights on warning circuit that was discussed a few months ago.
viewtopic.php?f=39&t=162720&p=8289958#p8289958
Looking at my posts on the last page...
It has three inputs.
One wire for ignition live. (Pin 15)
One for lights on. (Pin 30)
One for the door dip-switch. (Pin 31b)
I raided my box of old relays... and found a warning buzzer from my mk2 Cavalier.
This one is a buzzer, not the later warbler.
Part number is 90 240 665.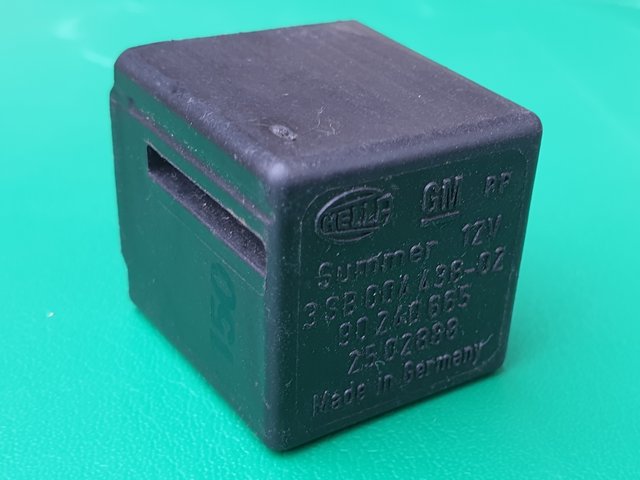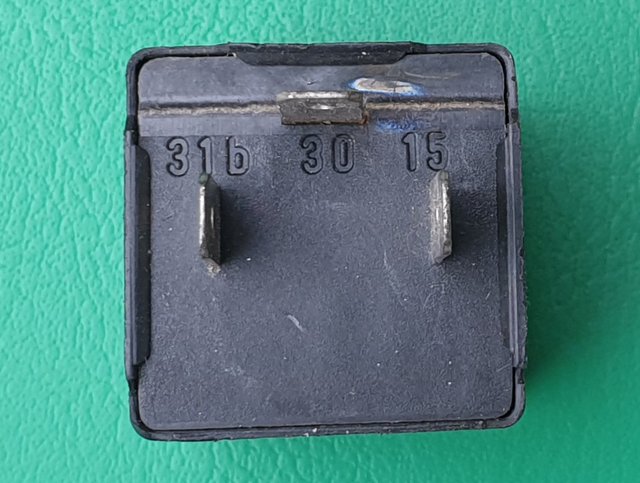 For this circuit,
I replaced the number plate live with an input from the ACC or "Su" position on my ignition switch.
In my case, I would need to add a small female spade and wire to the switch socket.
Check you have the pin in your switch too.
Mine is 6 miles away in my stripped down van.
That is - the three inputs are now: -
Ignition live (15)
Accessory live (30)
And ground via a door pin switch (31b)
I am sure that this could be useful for people who forget to take the keys from the ignition before dropping the door pin and slamming the door shut.
Although 'educated' van users would use the key to lock the door from the outside.
But I am the first to put my hand up and admit fallability.