Me & my brother in law fitted new OE bushes to his trailing arms, we were going to buy the special tool but couldn't justify the cost, so thought we would give it a go without, this is how we did it:
The arms were blasted & painted, you need to make sure that the tube the bush fits into does not have too much paint, we just had a light dusting of red oxide.
You need a decent 45-60mm jubilee clip
We used M12 threaded bar plus a couple of decent washers & nuts
We used the jubilee clip a bit like a piston ring compressor, you tighten up the jubilee clip to compress/fold the leading bush flange into the recess in the bush, use silicon grease to help it side in (this is comedy gold for the 'taken out of context' thread)
Then make sure the bush is square & lined up to the tube & start to tighten up the nut to pull the bush through.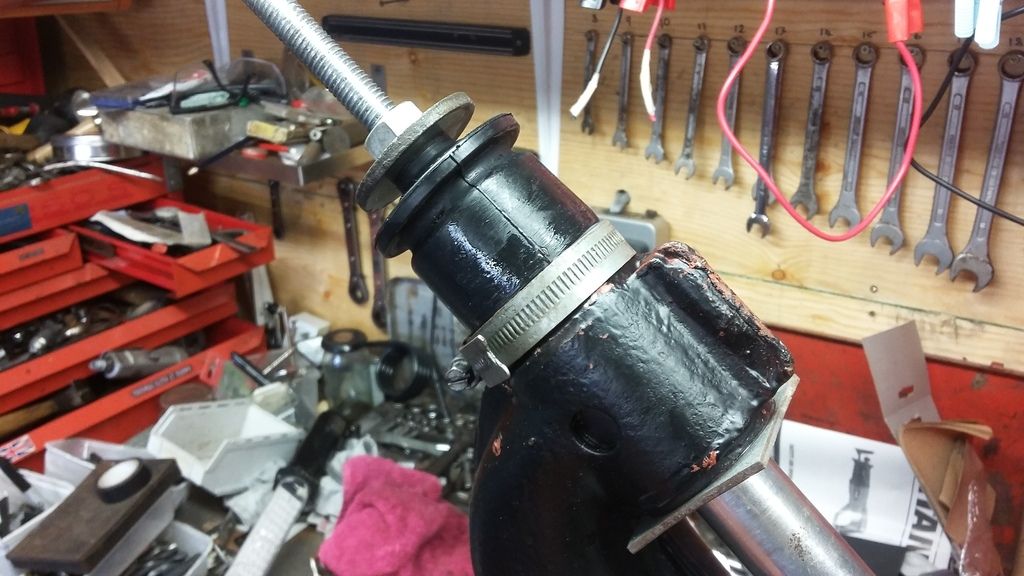 Once the flange is in the tube you can loosen & remove the jubilee clip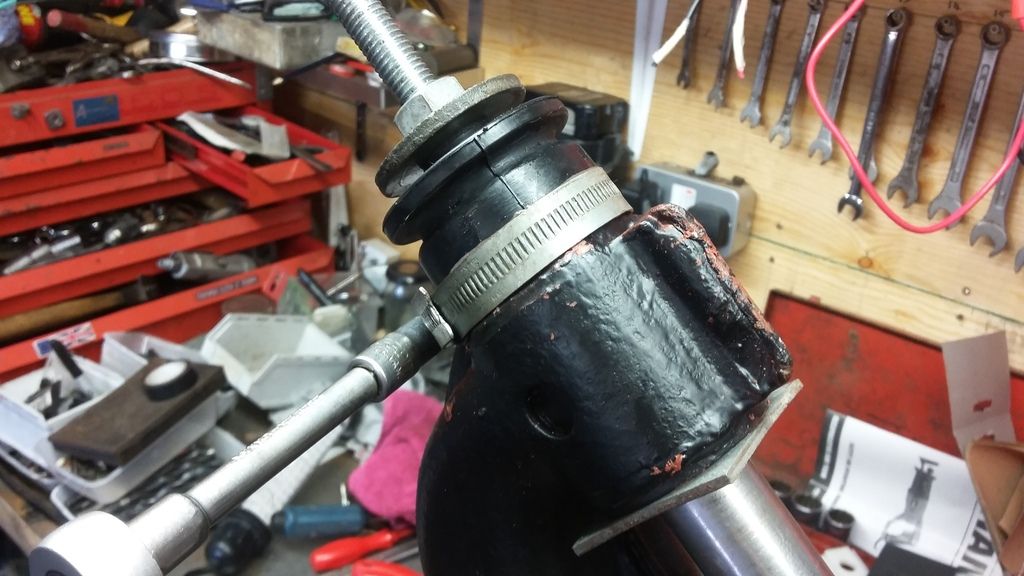 This is what the bush looks like coming through the tube.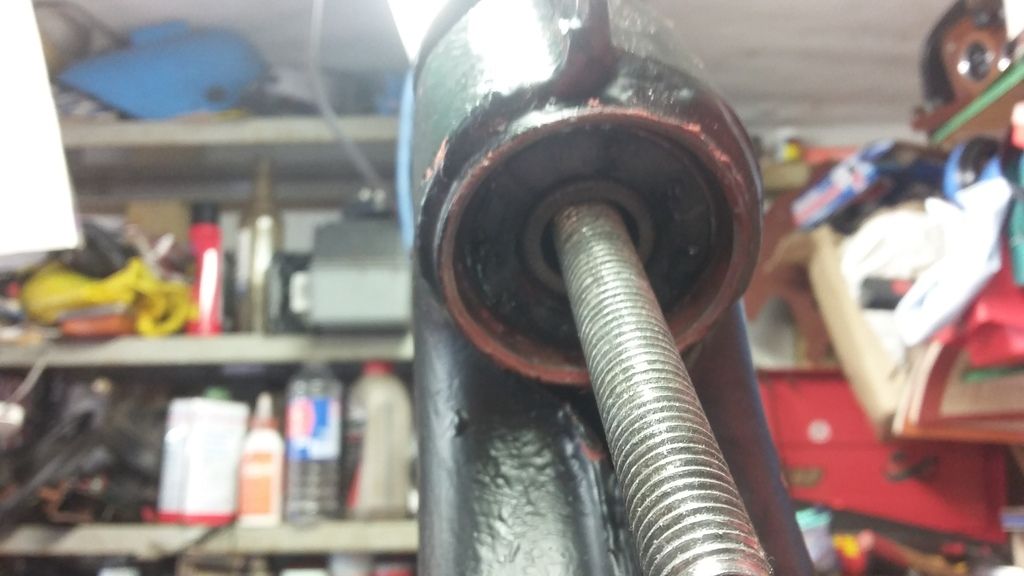 Then use a 46mm socket on the end to pull the bush right through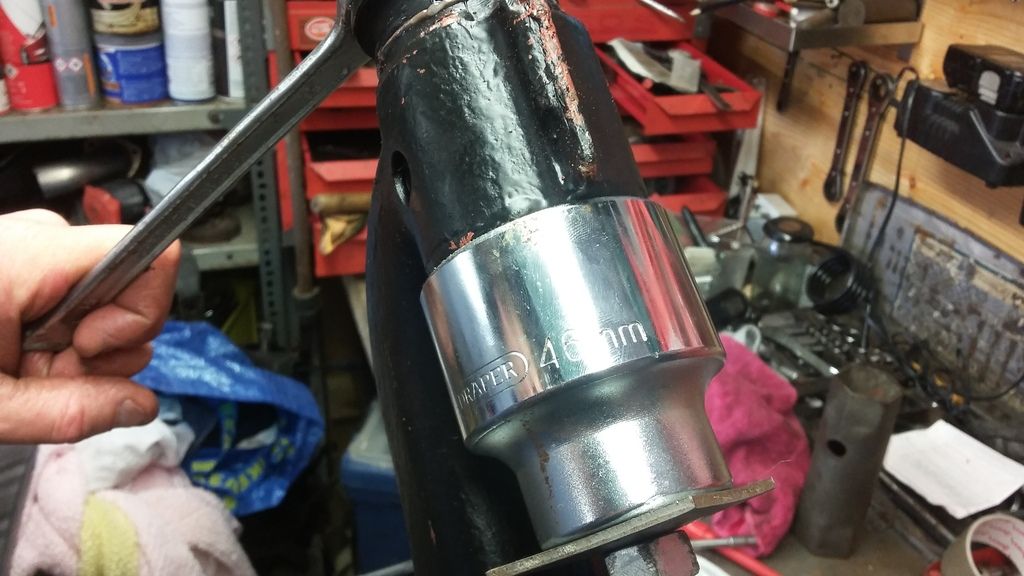 When you are full through remove the bar & socket & some of the flange may be through, if not ease it out with a blunt screwdriver taking care not to damage the rubber.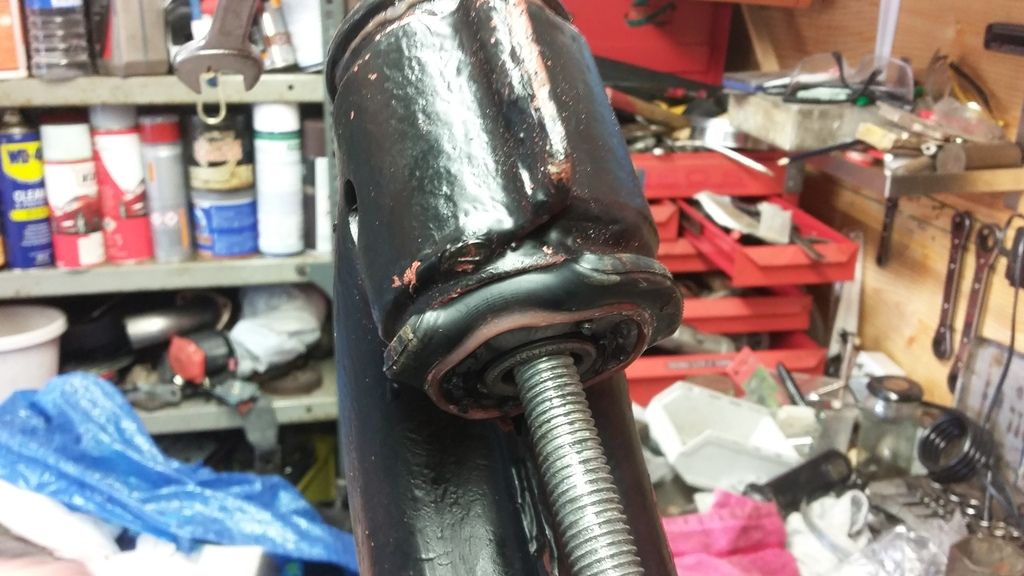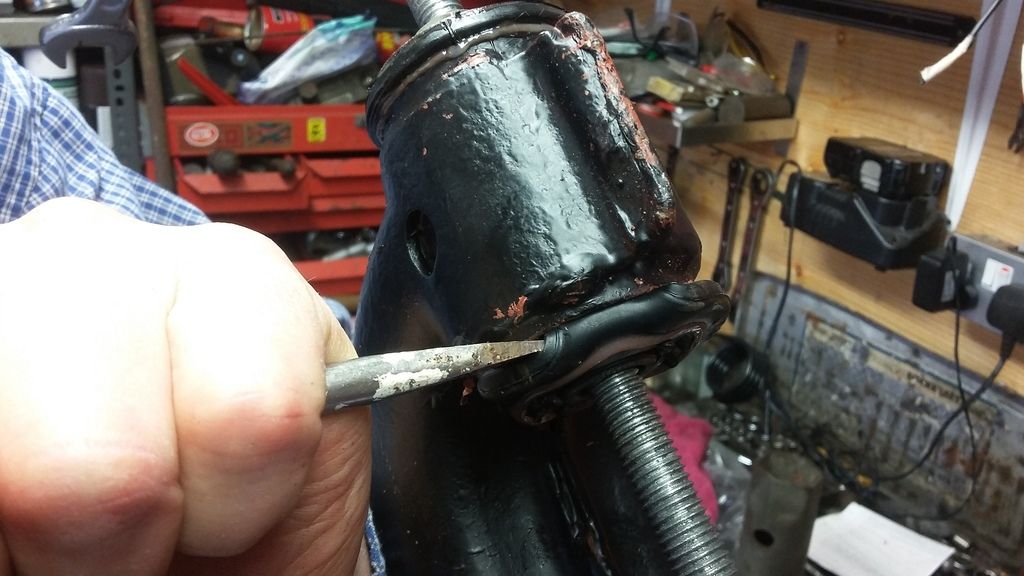 Clean off any excess grease, job done.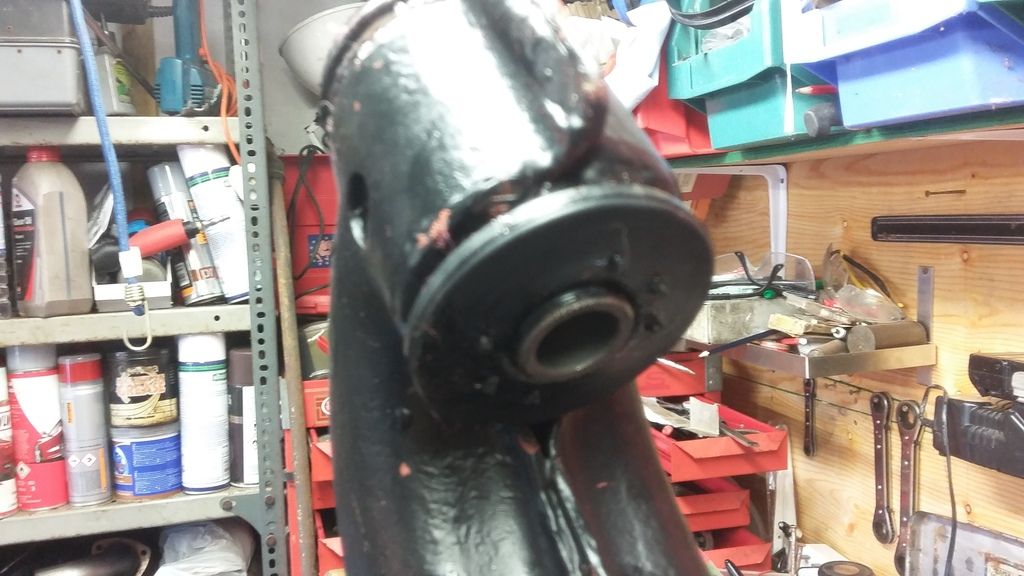 Repeat.