Just got back from hols in Cornwall and discovered this.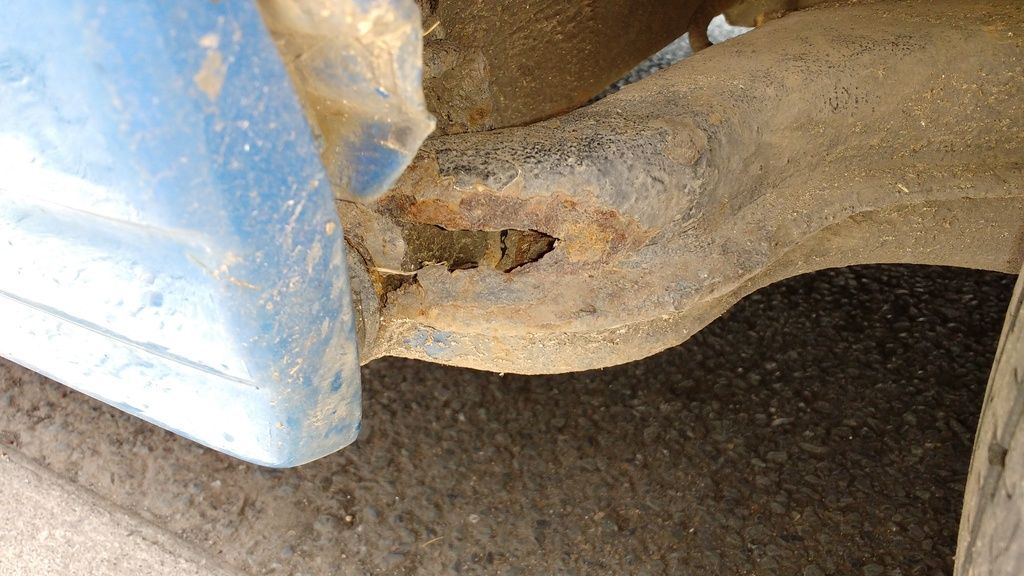 There is a hole both sides of the trailing arm. Quite surprised and thankful that it didn't fall apart on the 500+ mile journey. Its either over engineered or I got lucky.
Only decision to make now is whether to buy a used part or wait it out till Brickwerks receives their stock of new parts.
Rob