VW Electrics fuse box
From VW T25(T3)-Tech
Jump to navigation
Jump to search
Waterboxer fuse locations http://homepage.ntlworld.com/robertj.green/T25/Knowledge%20base/electrical-Fusebox-locations.jpg
VWlewis added : Fusebox Connector Description
The pin arrangement for the connector C in a late model fuesebox is shown below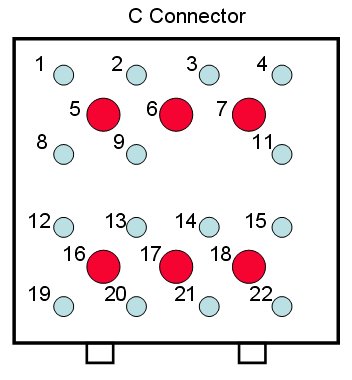 Notes
All connectors number the pins from top left to bottom right as shown above.
Pin 10 is missing but the numbering is not disrupted by this.
This logic applies to all the connectors on the fusebox.

Photo of the rear of a late T25 Fusebox - see connector C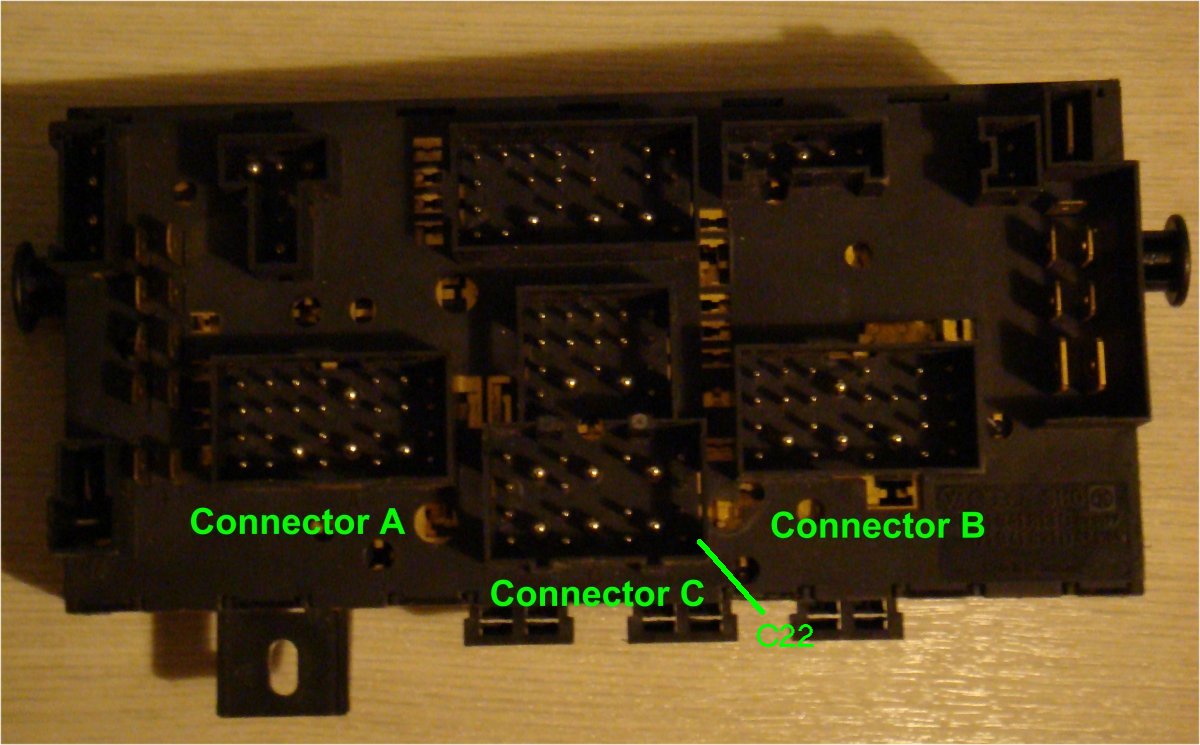 Note on Foglight Fitting
The foglight +ve feed from the 1st position on the foglight switch comes out of Pin 22 on Connector C (see above - via fuse 6 and needs a relay fitting to position 7). Relay 7 is driven by the sidelights so the foglight power is only connected once the sidelights are on. Use this feed from connector C to drive the relay for the foglights.