Alternative engine Subaru
From VW T25(T3)-Tech
Jump to navigation
Jump to search
Subaru Engine Types and Options
The normally aspirated (NA) flat 4's weigh about the same as a WBX and after installation there's always a cleaner and more spacious engine compartment (wiring and hose-wise by a big margin). They are smooth, have a wide rev-range (reducing gearing problems), abundant torque from 1500~4500 and are reliable. These engines were designed as a tightly integrated power pack (the ancillaries, intakes, ignition etc are not just bolted on as an afterthought!). The ignition and injection systems were state of the art pretty well at the date of your engine, and all Subarus are noteworthy for a continual development and change cycle, that creates incompatibilities across engine series change dates and even within a given series (mainly harness/ECU/AFM). One difference to most other engines - Subaru water pumps are at the bottom of the engine and pump upwards (theoretically better). The whole range has a common engine/gearbox interface (AFAIK), something that may have helped to popularise them as upgrades. Modified appropriately, they are also used succesfully in US lightweight private aircraft (equiv. to PFA in the UK), as are VW aircooled flat fours.
All 2.2 NAs are SOHC engines; early 2.5s were DOHC and the late ones (1999 year change) were SOHC (considered better). The 3.3 flat six was DOHC, and has Variable Volume Inlet tuning as well.
Despite their recent rise to stardom, it is rare for turbocharged Subaru engines to be fitted to roadgoing T25s; even in the States there are only a handful. They are predominantly of 2.0L capacity and most have 'pull' type cluches. It's a tight fit but 6 into T25 will go making the 3.3 SVX easily preferred over turboed lumps, especially for the really heavy Campers. Maybe 30-40 have been converted, none in the UK AFAIK.
All flat 4/6 cyl. Subaru engines have maybe one achilles heal - they don't take kindly to overheating and even small air pockets in the water jackets, especially the 2.5 DOHC. This just means a good cooling system layout that can be bled easily and reliably is required (T25 rads cope fine). They can run lowish oil pressures, occasionally low enough to worry some people, but its not too common. The electrics, if installed sensibly, rarely give problems, and the ECU has an inbuilt fail-safe 'limp home mode', if it detects sensor or general system failures. Injected WBX fuel pumps can be used.
Mechanically, they can certainly be worth looking at (compression and oil pressure wise) at up to 125,000 miles - some say more of course. They will run well to 200,000 in Legacies. Unless you know exactly what you're doing, never buy just the engine without the harness that came out of the same car. The full harness from behind the dash, ECU, relays etc. need to come out, together with the engine sub-harness which involves removing the n/s wing of a Legacy. Garner the Air Flow Meter (AFM) and all intake plenums and ducts as well. The AFM and ECU are matched pretty closely, so no guarantees when swapping around, though small variations in part nos usually work. Many suitable Legacy donors are automatics and can be used for comversions with a few provisos (a bit more wiring harness to strip out, and some require a VSS (Vehicle Speed Sensor)...
They are not cheap to install, requiring a special adapter plate and flywheel (VW clutch) or a custom made bellhousing (which allows the Subie flywheel, clutch and starter to be used) Additonally, engine mount, exhaust, optional sump shortening (mandatory for syncros), coolant pipes and a job on the harness that can be done at home (but might be £250 or more if you ask a savvy auto-electrican). A thorough job would involve cam follower bearing replacement, belts, and some crank seals, rather than dropping straight in, dependent on its history. If any cylinder is far off the others in compression (125~175 typ) then they are probably not economical to repair.
The 2.2 EJ22 (Legacy) is the most common variant used, as it offers far better pulling power than even the 2.1 DJ WBX, yet combined with good economy, long term durability and reliability commensurate with its ten-year later genesis - yet can be bought extremely cheaply (expect to pay maybe £150 - 500). Some say with heavier vans, the 2.5 (esp the SOHC) returns almost as many mpg.
The above is a general introduction to the Subaru engines and their suitability for T25s. More detailed information can be found on many websites across the world, some of which have built up many years of experience using these engines and are there to be plundered for information and made use of as you see fit. There is no one authority although the link to Warren Chapman's subaruvanagon yahoo group below (References) is usually considered the most active amd valuable, particularly when troubleshooting obscure engine and installation problems.
The engines
====90-94 2.2L (EJ22)==== - cheapest and the usual T25/T3 bus conversion choice Ideal capacity and power (125-130BHP) for a good match with the van, they make a big improvement in driveability, especially for hilll-climbing and motorways. N.B. '90 vintage engines may have different pistons to '91 on, and it's been suggested they might develop high oil consumption prematurely.
====95-99 2.2L==== - more highly evolved, more expensive, with slightly more power (130-140BHP)
====95-99 2.5L DOHC==== a top-end rebuild is suggested by US users, UK imports might have VVT.
====99- 2.5L SOHC==== - preferred 2.5L, excellent for syncros and heavy campers.
====2.0L and 2.2L Turbo 4 & WRX==== (2.2L Turbo rare in the UK) Complex to install, but go like stink and burn fuel like water. Not really recommended!
====04- 3.0L 6 (H-6==== Only one of these Subaru gems has been installed in a US vanagon. Ultra-compact H6, chain driven cams, 21st century design.
====92-95, 3.3L DOHC flat 6==== beautifully engineered 230HP torquey beasts, tolerable economy. A tight fit. Gold dust in the UK! ====96-97==== - later electronic/emission spec.
Performance Data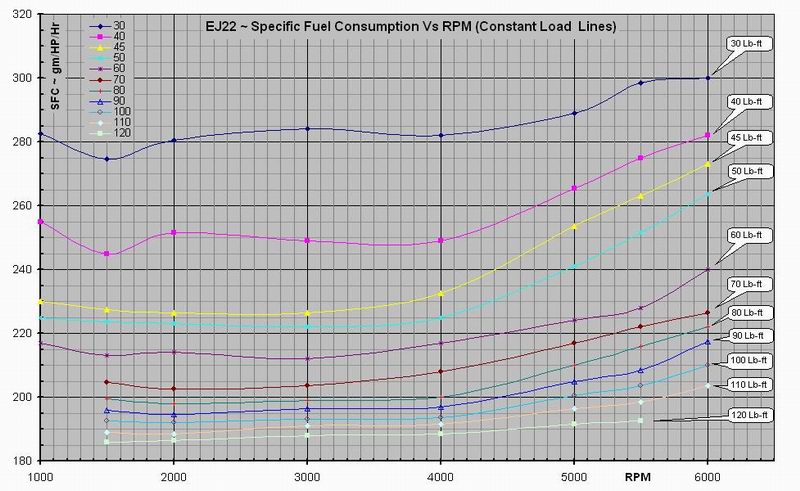 HarryMann
Conversion parts
UK:-
RJES Ltd - Custom Subaru/VW bellhousing, eng. mount, coolant manifolds/pipes, cast sump, throttle cables, VSS, harness adaptions, Conversion Information on CD/DVD: RJES
TSR drag racers - complete in-house conversions , JDM Subaru engines and adaption parts: [1]
For LPG'ing Subaru engines, Steve Shaw at Gasure would be a first call: Gasure
United States:-
KEP (Kennedy Engineered Products) Parts, Adapter plates, flywheels, uprated VW clutches, wiring diagrams, instructions etc (KEP effectively started the US subievan ball rolling 6 or so years ago, they are predominantly a sandrail racing shop/supplier (custom flywheels etc);
SmallCar - complete conversions, harnesses and nearly all parts); Others - shortened sumps, wiring harness help etc. Lot of good info here, despite being a rare WRX conversion (into a Syncro): [2]
Germany:-
Shortened or alloy sumps: Germany (Martin) designed for cantilevered Beetle style engine mounting
Australia:-
Shortened or alloy sumps: Racing Subaru style 1 Racing Subaru style 2
Aussie VW Forum (all subjects): [3]
References
Several hundred conversions have been done (maybe 400 in total), so there is a wealth of knowledge out there. Two good US forums are:-
Warren Chapman's suburuvanagon group [4]
Scott Daniel Foss' turbovans group (deals with TDi and Subaru, not turbo specific despite the forum name) [5]
Lot of good info here, despite being a rare WRX conversion (into a Syncro): [6]
For pros and cons of custom sumps, see this club80-90 thread: Alt. sump discussion
Compiled by HarryMann
Specifics:
Parts, photos
Small Car (USA) exhaust manifold (cracks opened up and welded or brazed; Painted one coat EW HR SS Paint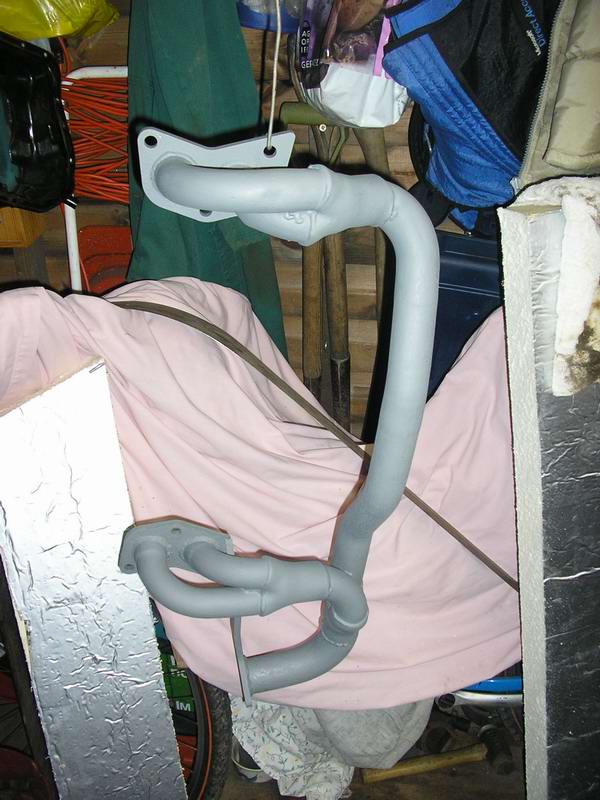 Manifold after 3 years use, cracked and corroded - Holes cracks and various repairs, sandblasting, welding and brazing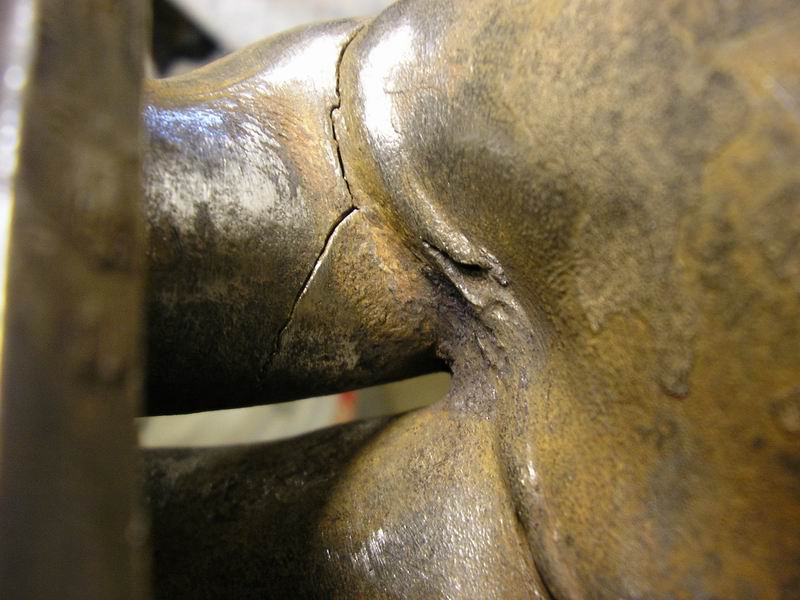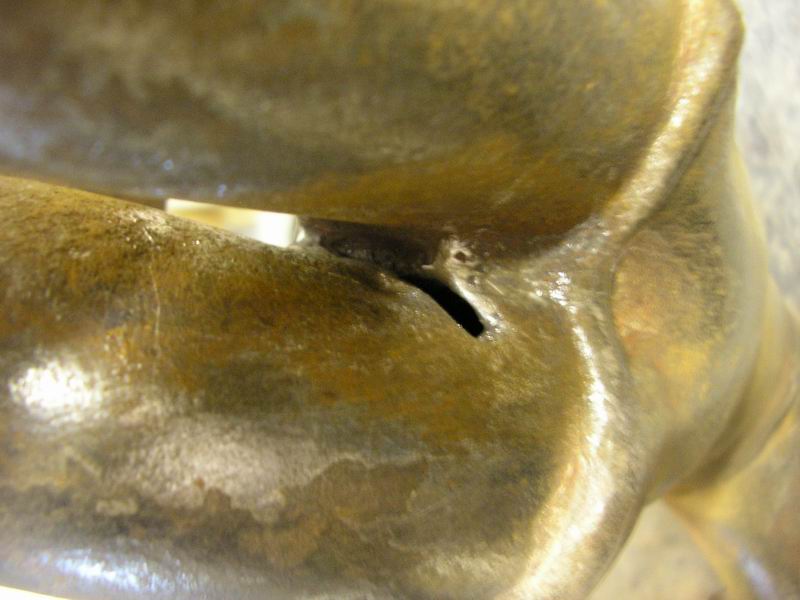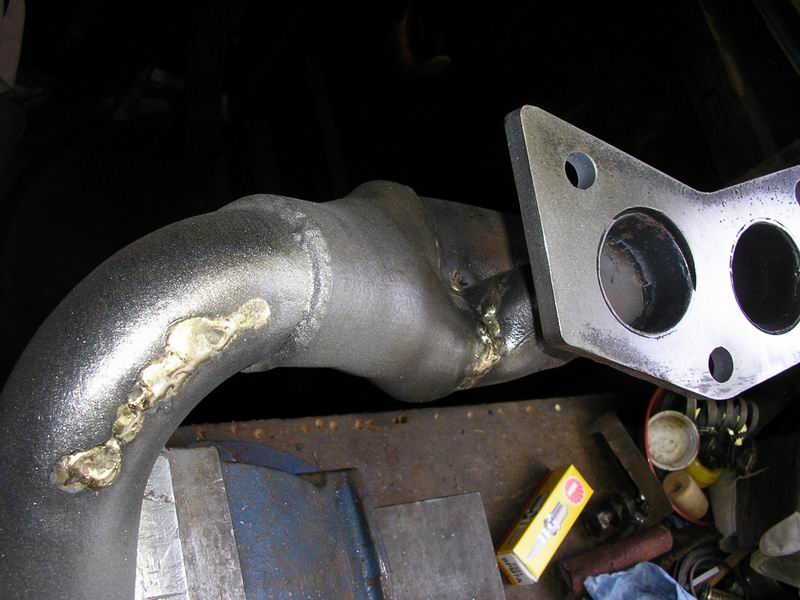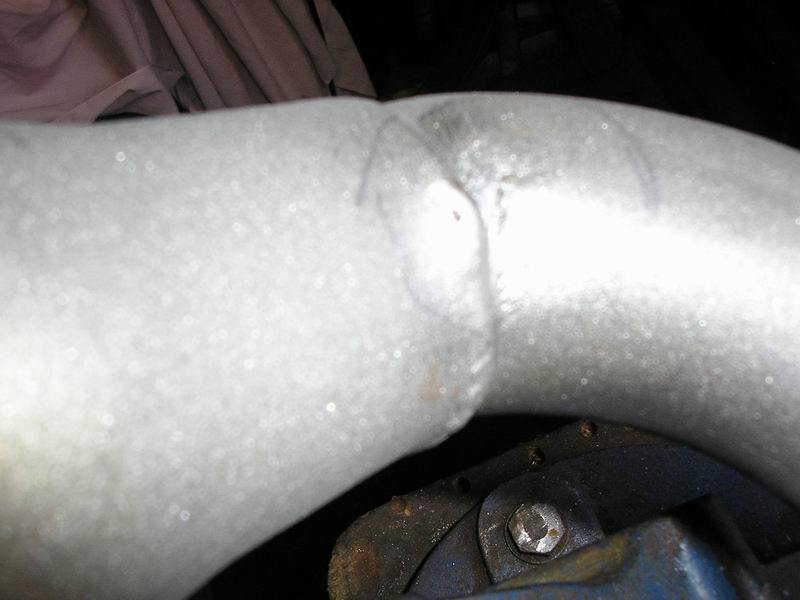 Modified from original Subaru manifold - 80-90 member Klaatu

Smallcar Engine Mounting system (uses original VW cross-bar and silencer mounts, refurbed)