Camping Interior Zig Units
From VW T25(T3)-Tech
Jump to navigation
Jump to search
Zig Unit Description and Purpose
Yes please someone... send (PM) to HarryMann
Zig Elecronics Contact Details
ZIG Electronics Ltd Saxon Business Park Hanbury Road Stoke Prior BROMSGROVE B60 4AD
Tel: 01527 556715
Pinouts
CF8 Pinouts (not tested retreived from another site)
Pinout for the back
Check the back of the Zig unit. If it's a CF8, then the wires running into the back are quite simple.
From the left hand side, you should find a connector block numbered from 1, through to 11.
1 and 2 are fed from the split charge relay from the engine charging circuit.
3 and 4 go to the liesure battery
On the Zig unit, ALL ODD NUMBERS are NEGATIVE, ALL EVEN NUMBERS are POSITIVE DO NOT MIX THEM UP.
Terminals 5 and 6 are normally used for the water pump
7 and 8 for another peice of kit, such as an extractor fan,
9 and 10 is the interior lighting circuit.
Documentation
Broadband recommended for the following link PDF version of the CF8 Manual (cf6 is same as cf8)3.25MB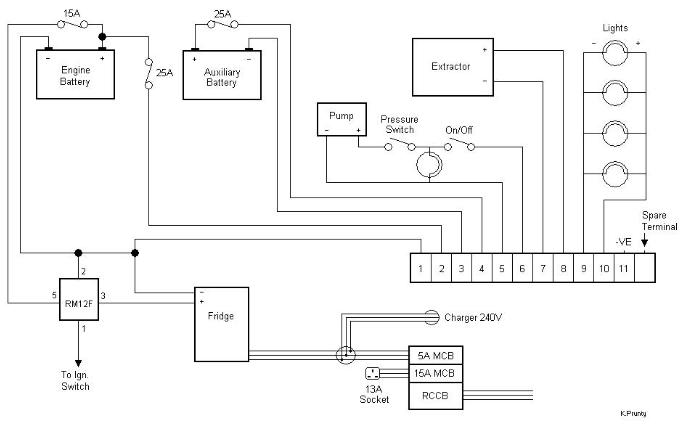 CF9
Zig cf9 wiring