Just had a great few days away in the camper. Was heading up from the south coast to visit my daughter in Stoke, and detoured for a few days into North Wales. Due to awful M6 traffic, I arrived at Lake Vyrnwy in the dark, but due to some recent posts here (thanks Ian iirc) knew there would be places to wild camp. My plan was to test out some new kit in the van. Winter tyres/propex/on board water tank/water boiling stove. Have been getting the van ready for some long distance European and beyond (?) travels...
I awoke the following morning to this great spot

...a spot of breakfast before a cycle ride around the lake (it's about 10 miles, and yes, there are many spots to wild camp on the way around). It was lovely and quiet, being off season.
Leaving just after lunch, I decided to venture along some very minor roads! Without owning a Syncro, I didn't venture too far off the beaten track!
As we climbed higher, on the road up towards Bala, we went up into the clouds/fog. There were some steep drops off to the side, I guess something I will have to get used to if my forthcoming trips to the mountain areas of Europe come to fruition!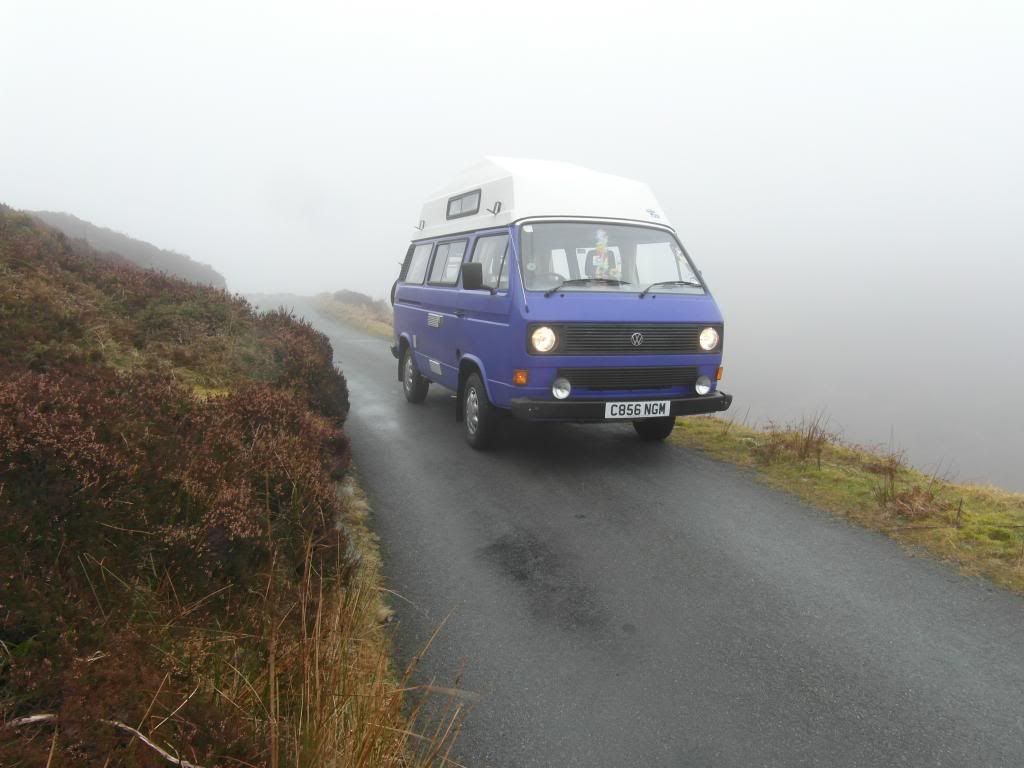 Spent the next day in Snowdonia, at a favourite spot near Tryfan

Met some great people who were braving the elements under canvas. I did feel a little guilty as the night drew in and I flicked the switch on the Propex!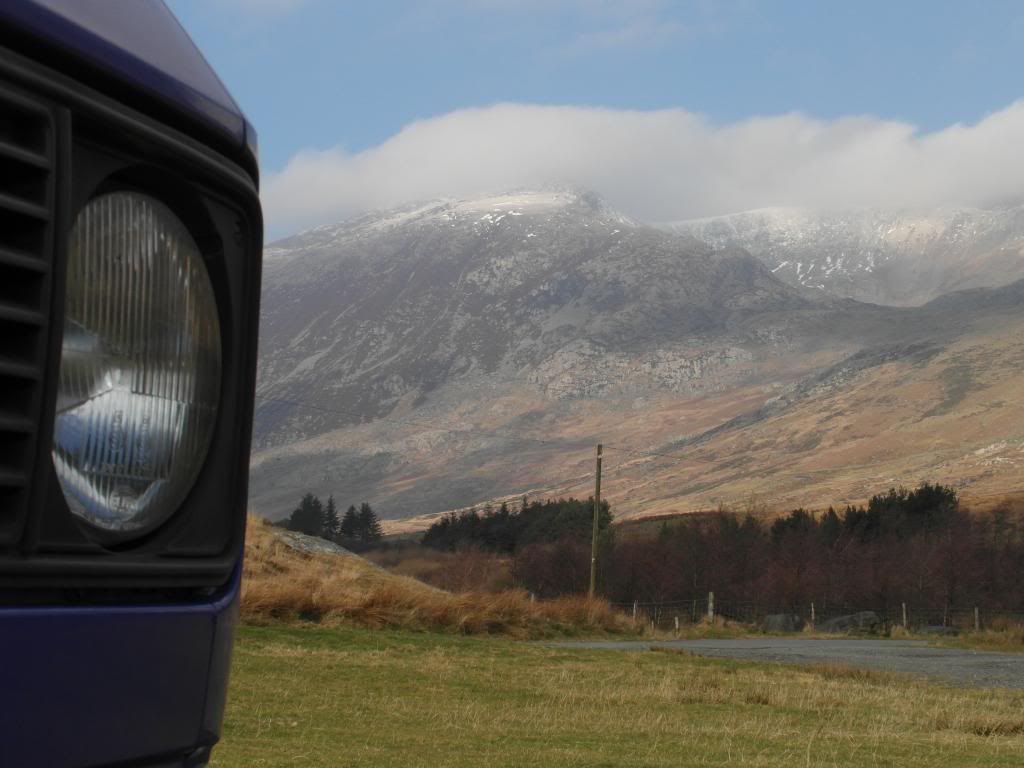 Next day, drove back on the A5, followed a burgundy A reg T25 Westy hitop for a while (with one of Steve's Gasure stickers in the rear window), but whoever it was either had a great engine and/or knew the roads....they were fair bombing along!
All in all, a great few days, and apart from a niggly, small coolant leak from a recent new water pump fitting, all was well with the old girl