Just thought I'd post some pictures of my most recent T3. It's a 1982 BusD, 2 owners from new- originally imported to the UK when new by a German who had come to live over here. Genuine mileage of just over 70k. Other than the addition of Mercedes 15" Steels and a CD Player, this bus is completely original and unmolested. All it's body panels are original and it has never ever seen a welder, and certainly doesn't need to. It was waxoiled heavily when it was new and it has really done it's job of protecting the shell from rotting away.
I've owned the bus for just over a month now, here are some pics I took when I went to view it (and leave my deposit)

Mint original interior..
Sadly the original row of seats are missing..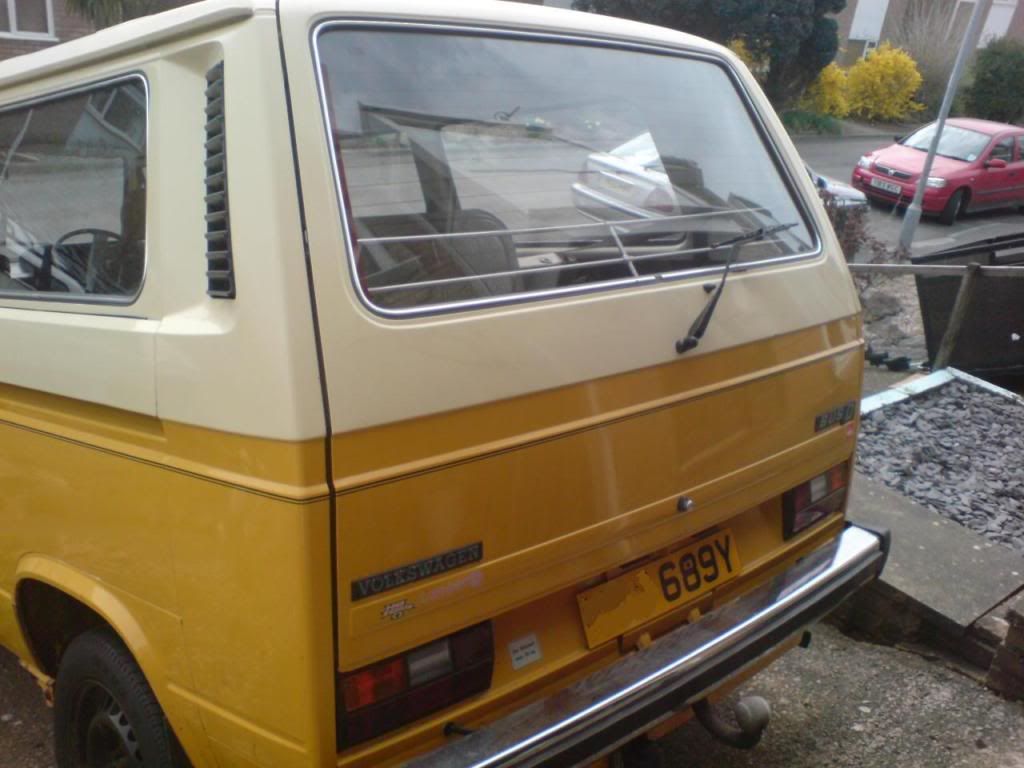 Super clean engine and bay..
Still fitted with it's original 1.6D CS Engine and 4 Speed Box. All of the original tinware is still fitted and is in excellent condition.
Original Import Documents;
Service books, MOTs and Every tax disc from 1982-2006 (when it was last on the road)
Brought it home a week later and started to clean it up as it had been in storage for the past 3 years. I bought it without tax and mot so set about cleaning the brakes up and checking everything over before booking it in for it's mot.
Started to machine polish the paintwork, got the rear of the van finished and the my mop died. Also polished the bumpers, cleaned the window seals, repainted the wiper arm and towbar..
Before
and after..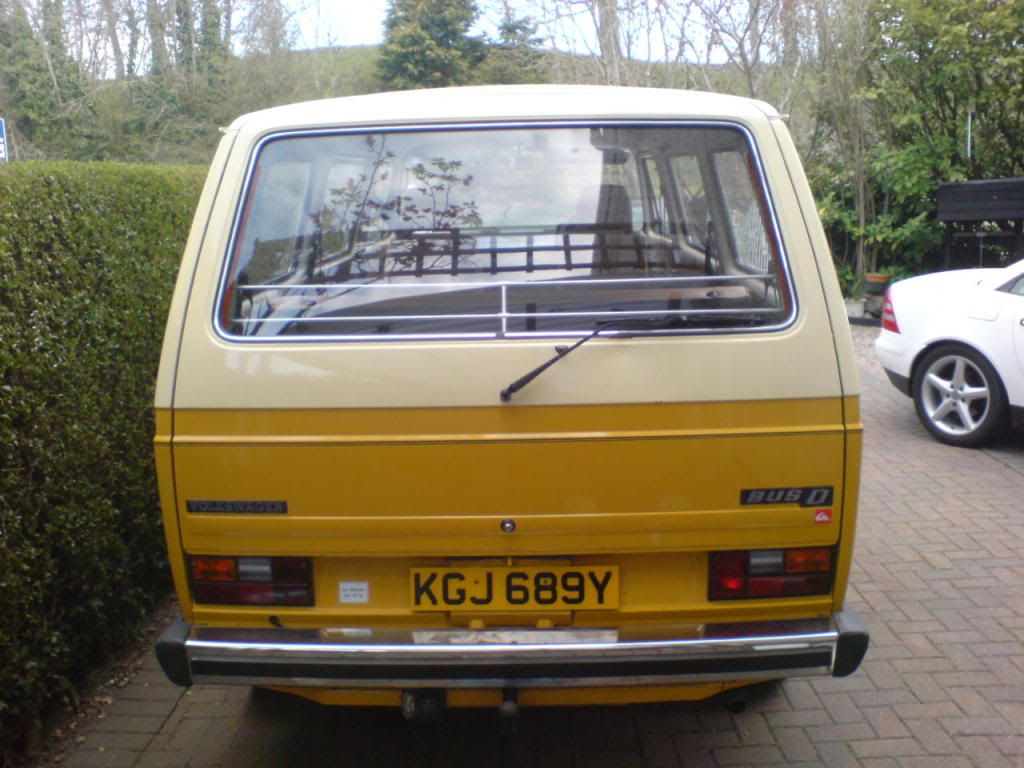 Removed the Mercedes Steels, Prep'd them and resprayed them satin black along with the front grilles, door handles, front wiper arms, upper rear vents etc Also fitted my roof bars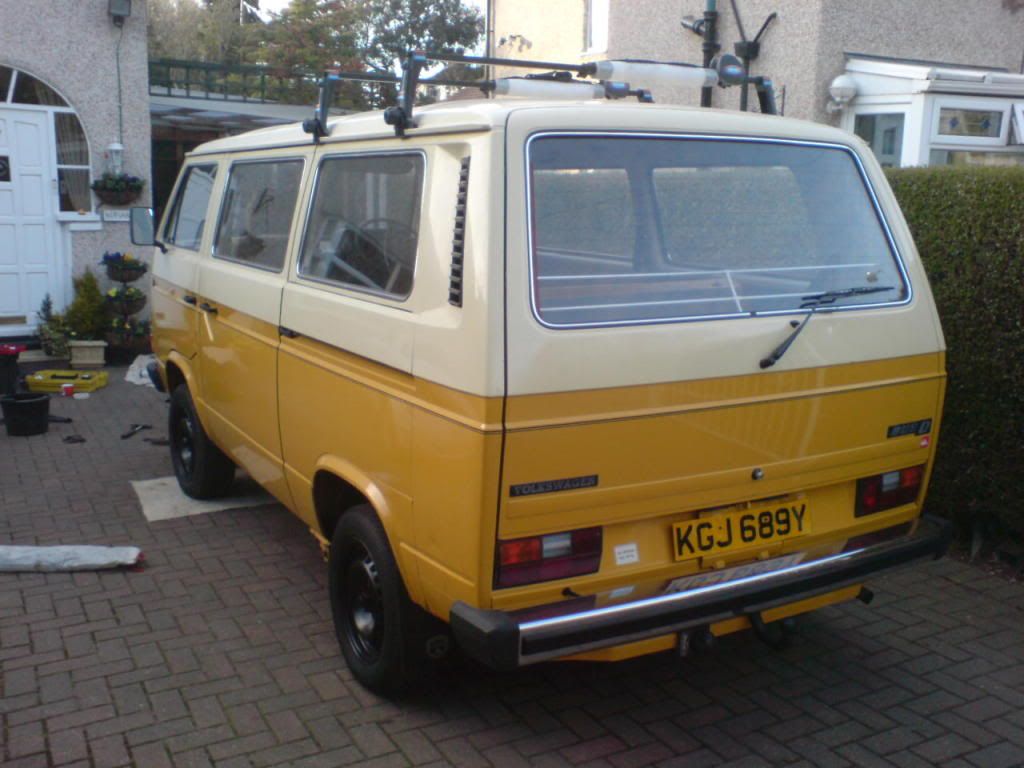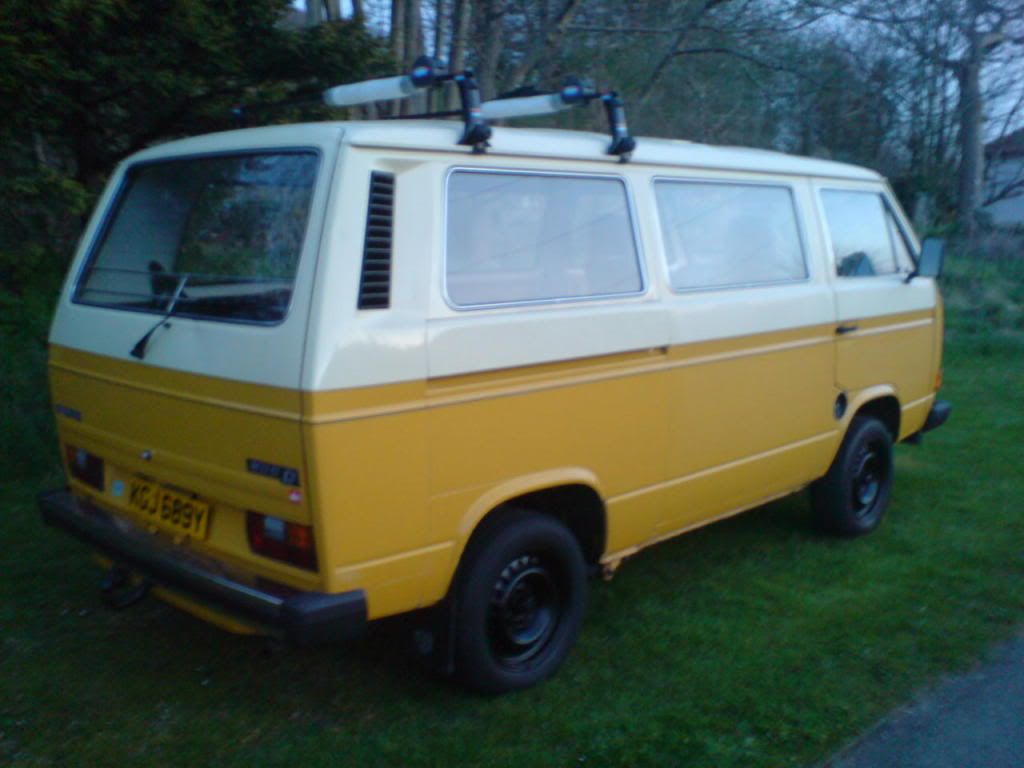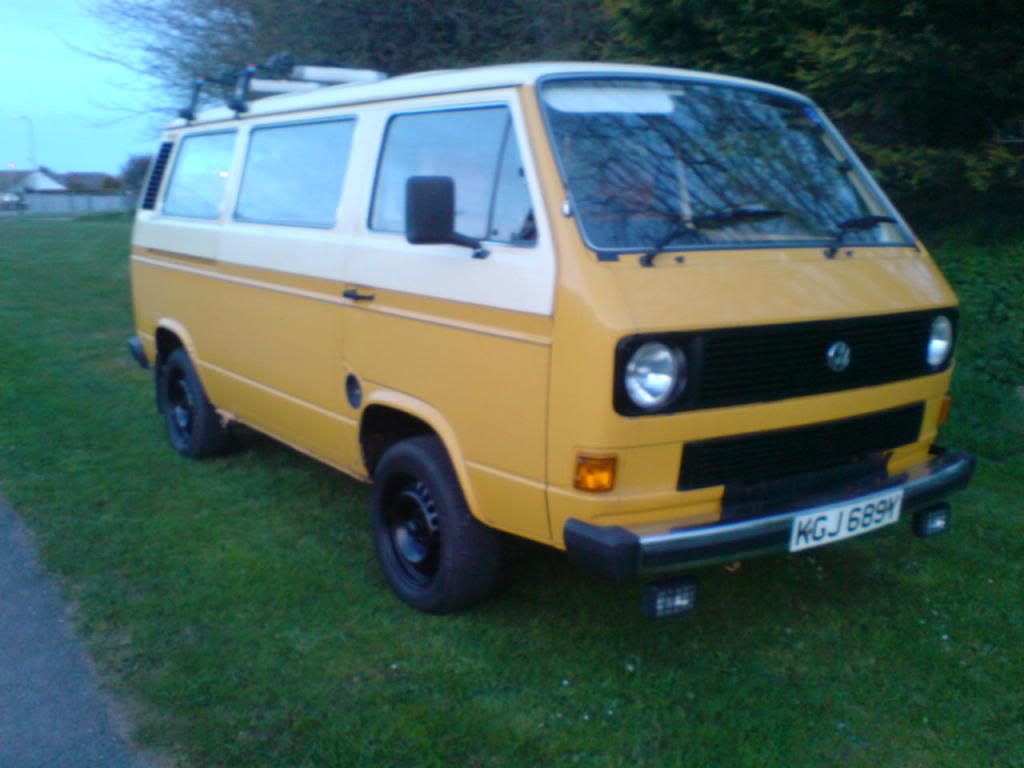 Booked it in for it's Mot and it failed on near side steering rack gaitor. Not bad considering the bus hadn't been used for 3 years! If fitted a new pair of rack gaitors fitted and took it back to the mot station to get my certificate

After three weeks of driving around, this happened;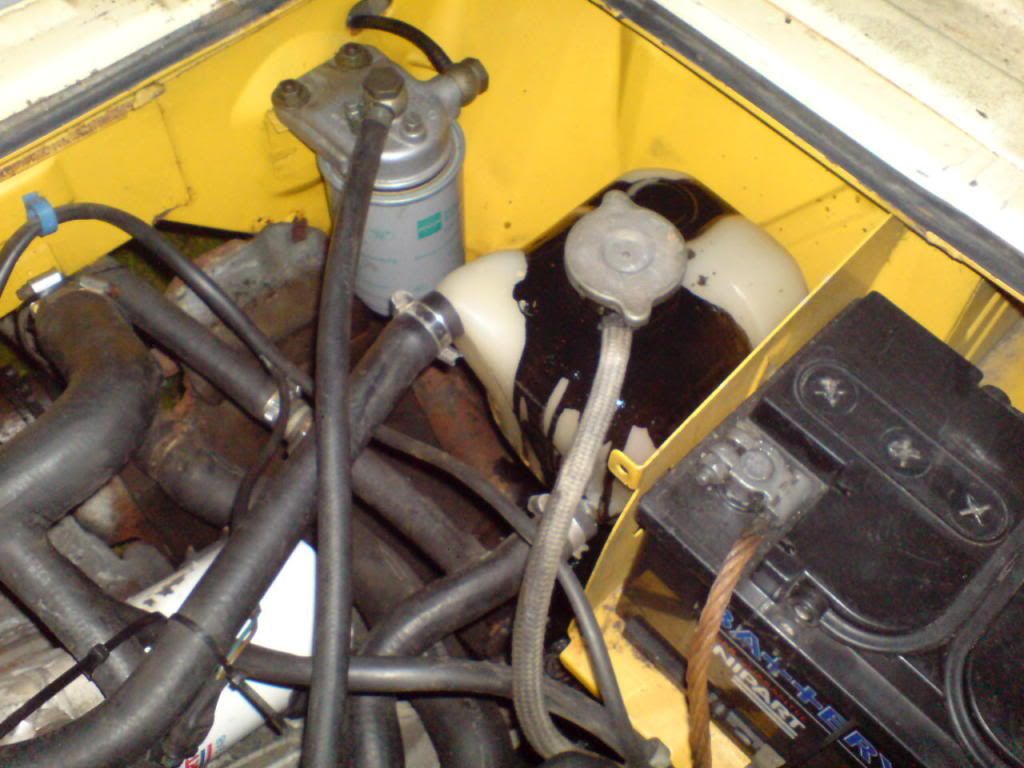 Initially I thought the head gasket had gone or possibly something more major due to the amount of oil in the header tank, but someone over on brick-yard suggested that the oil cooler may have died a horrible death. Turned out he was right, so thanks again badger. I ordered a new oil cooler from my local VW parts supplier and after spending an entire day flushing the crappy diesel oil out of the cooling system, fitted it and drove off into the sunset.
Plans;
AVO 70mm and 17" Fuchs