This evening I took out the old brake booster and the whole pedal assembly. So I can confirm that it is possible to do this without taking the dash out.
First I removed the instrument cluster, air pipes and the two metal dash brackets. I had already replaced the conical head bolts with normal hex head ones so that was easy.
Then I sucked the brake fluid out of the reservoir with a little hand crank fuel pump I use for model airplane fuel.
Then I disconnected and plugged the two brake lines on the master cylinder (11mm) and the one on the clutch master cylinder (12mm). Then disconnected and plugged the rubber feed pipe for the clutch cylinder.
Then just undid the two 13mm nuts and removed the brake master cylinder along with the reservoir.
This is what it looked like at that stage.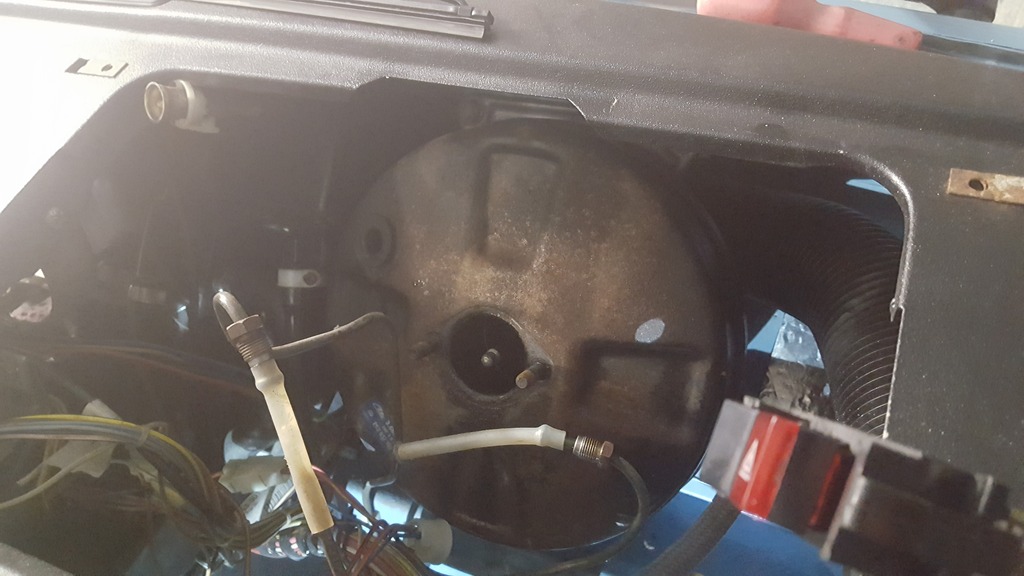 Then I removed the four 13mm bolts holding the aluminium pedal frame to the van and the whole unit can then be pulled upwards. Then I took out the split pin and clevis pin at the back of the booster and unscrewed the four nuts holding it on and the booster was off.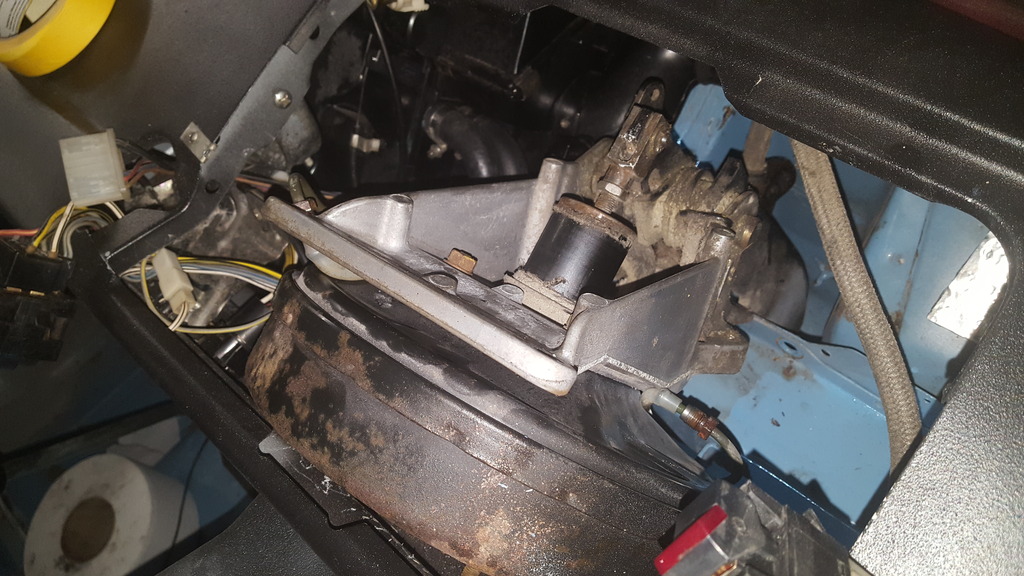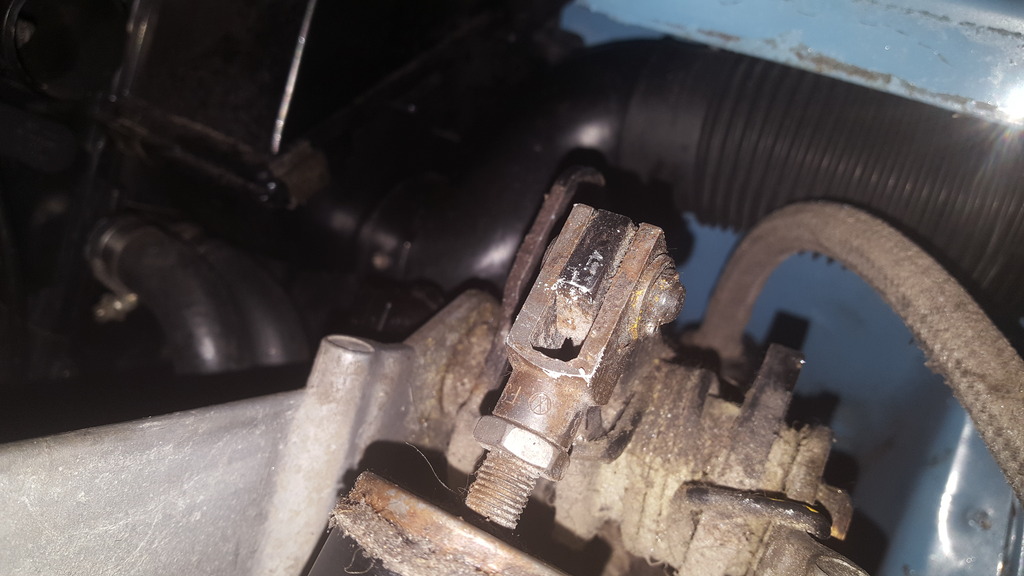 At this stage I tried to pull out the rest of the unit but it just won't fit up through that gap....the pedals are too wide. So I removed the clutch pedal. Simply a matter of removing the split pin and clevis pin, unhooking the clutch pedal return spring and then removing the e clip from the large pin, tapping the pin inwards until the clutch pedal comes off.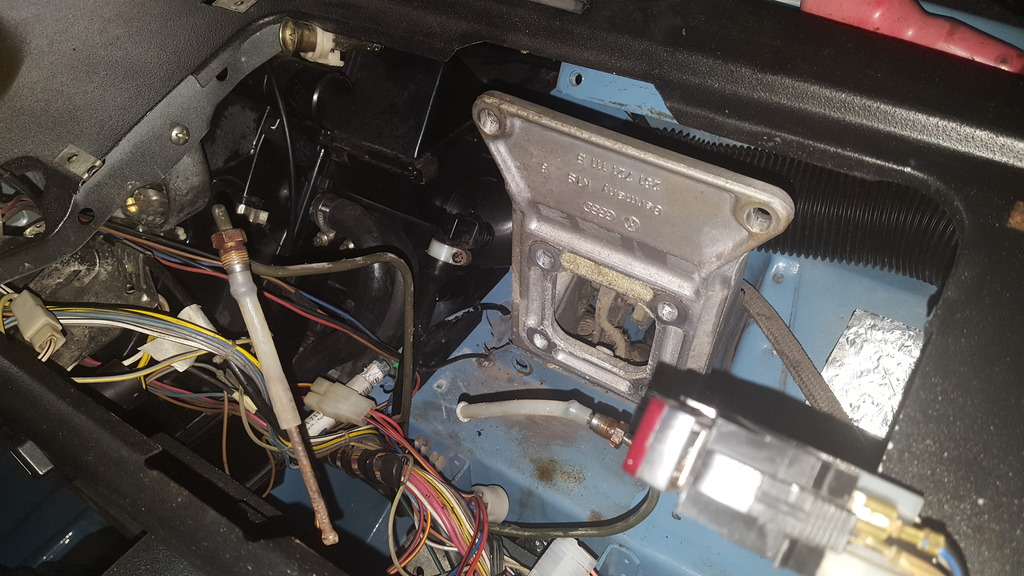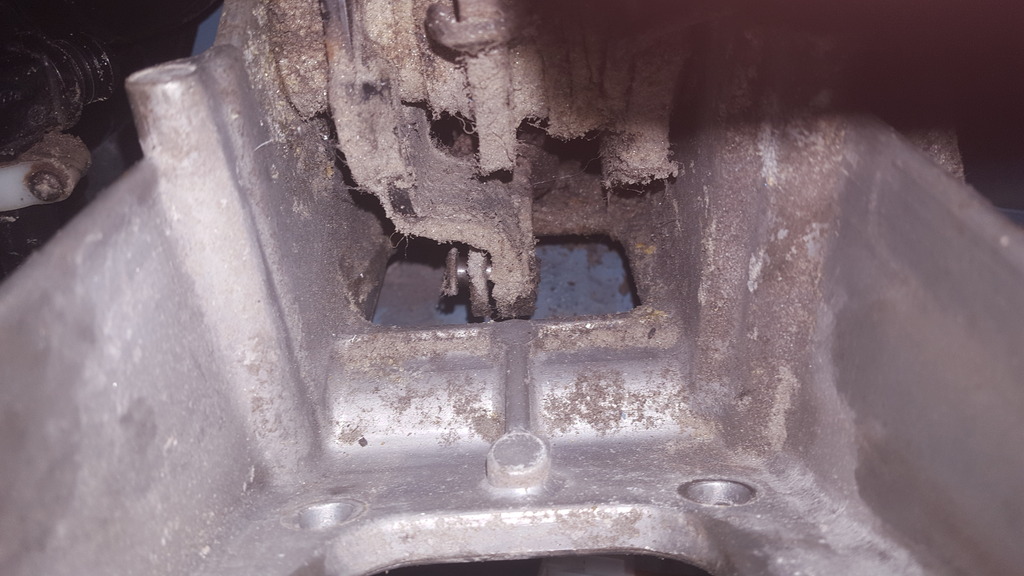 Then the rest will come up and out leaving you with this...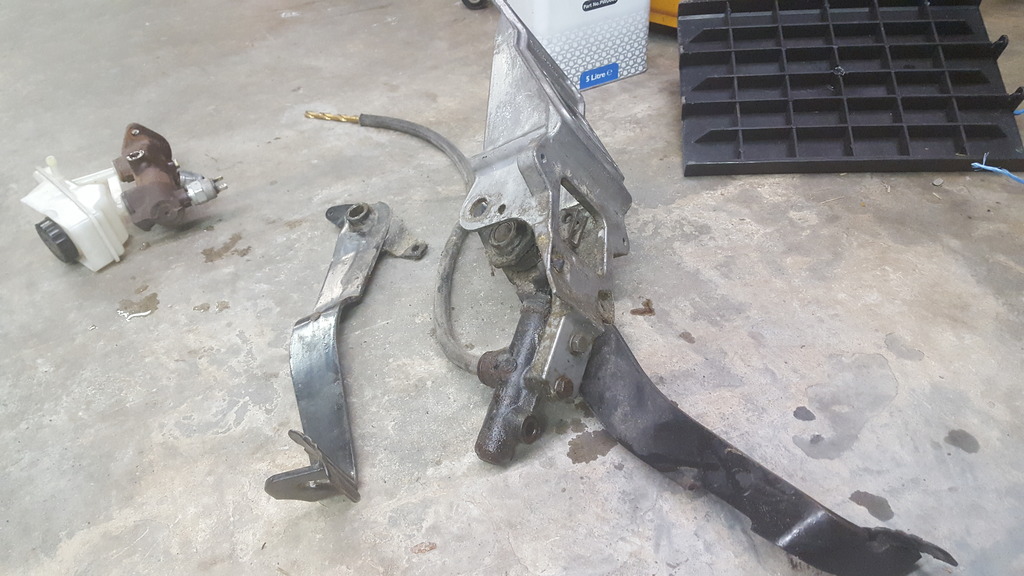 It looks like everything has been leaking for a long time. The old booster was saturated with brake fluid inside and both master cylinders were leaking.
Here are the VW and BMW units side by side...bit of a size difference.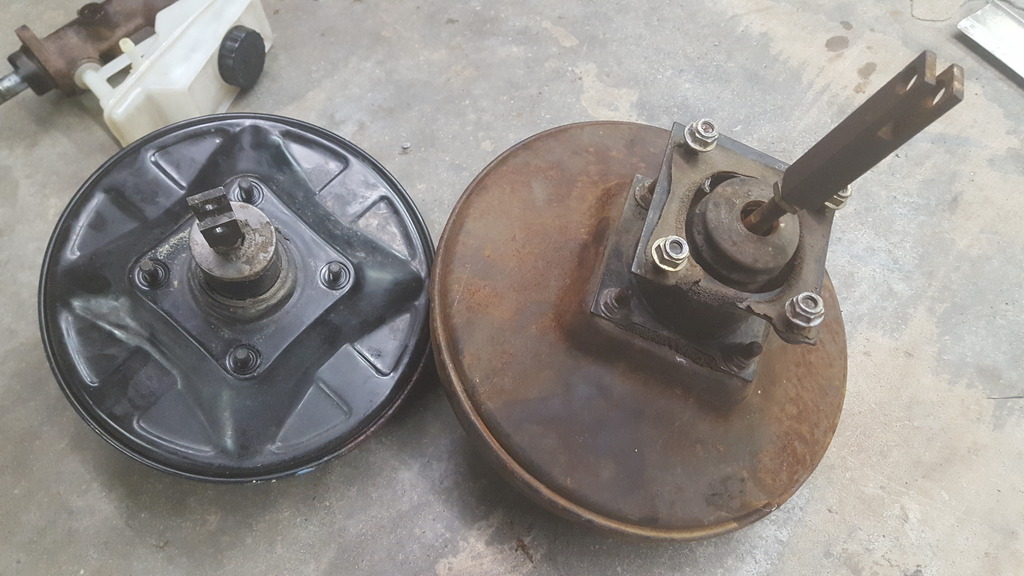 The clevis off the old booster will be tapped to match the threads on the bmw one and adjusted to the same length as the old unit. The old unit measures 114mm from the back of the booster to the centre of the clevis hole although I will adjust the new one to 111.5mm as per the Bentley manual.