Hi,
I'm on holidays for the month of August so I need to start tackling the rust on my T25.
It started life as a panel van and was converted to a Leisuredrive poptop camper.
My plan is to turn it back into a tintop and put in a multivan style interior.
Here she is as i bought her...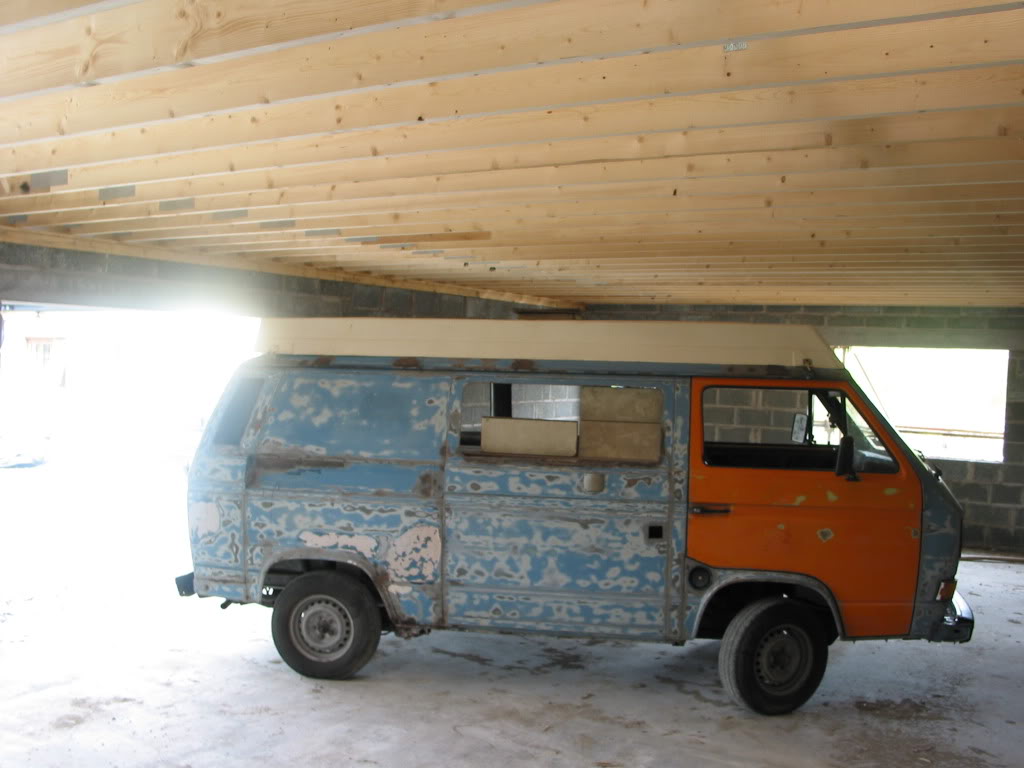 Off with the roof...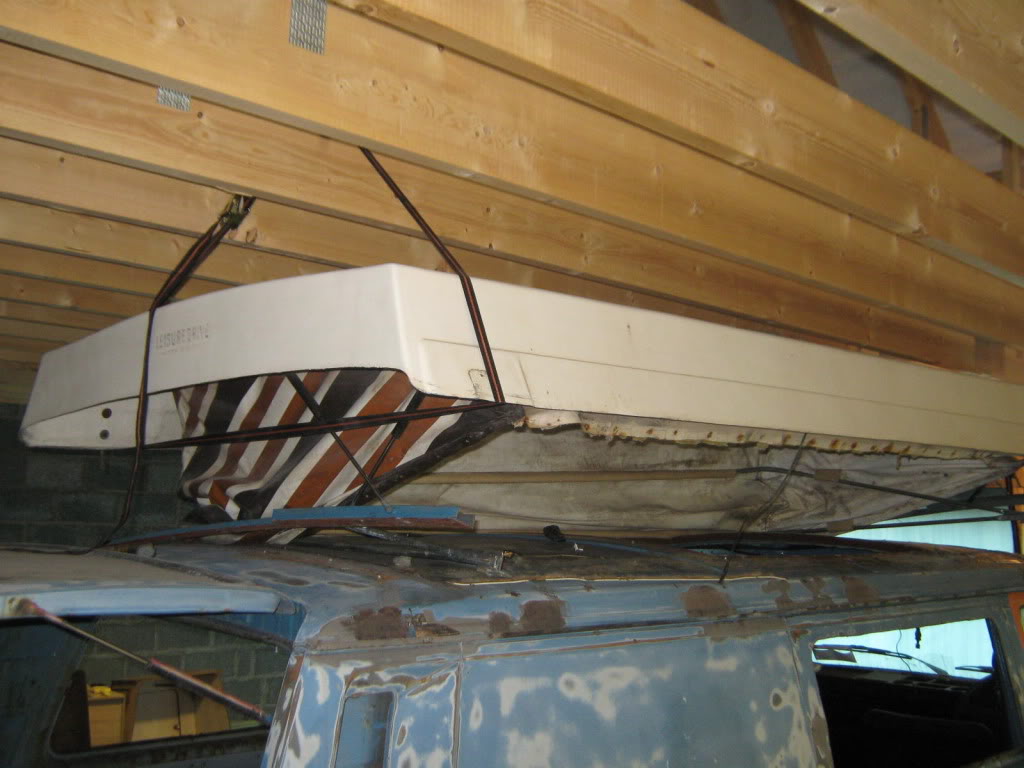 Bought some panels...two tall panels, also have two lower rear corners and sliding door side outer sill.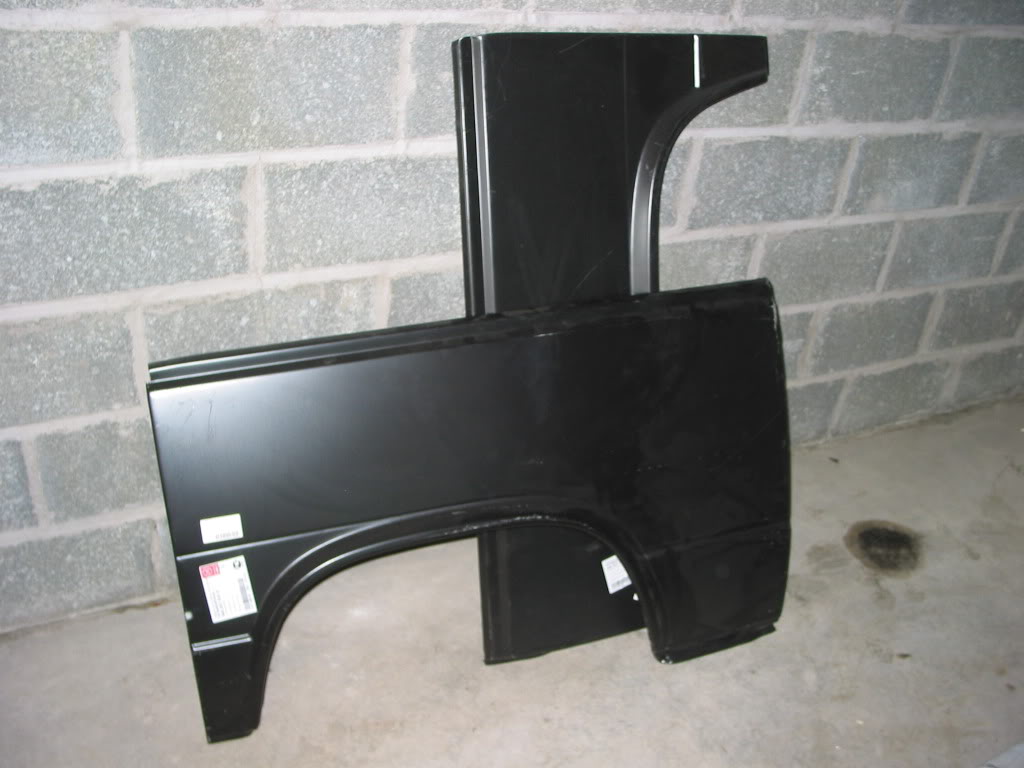 Started cutting last night on the right hand side rear arch......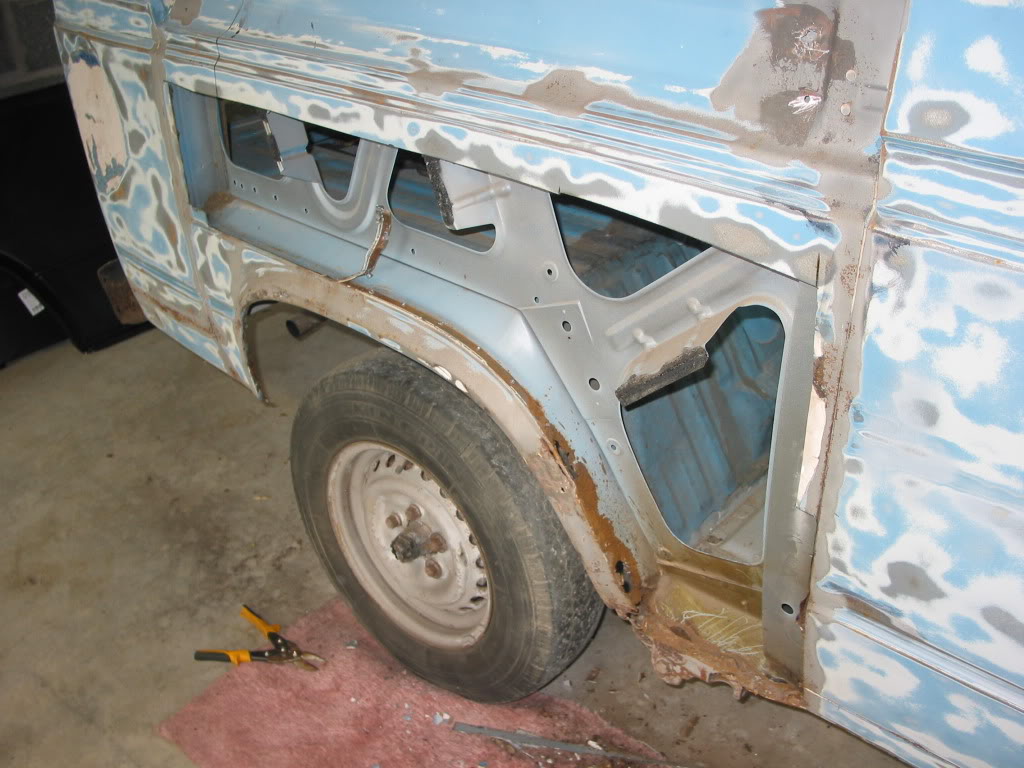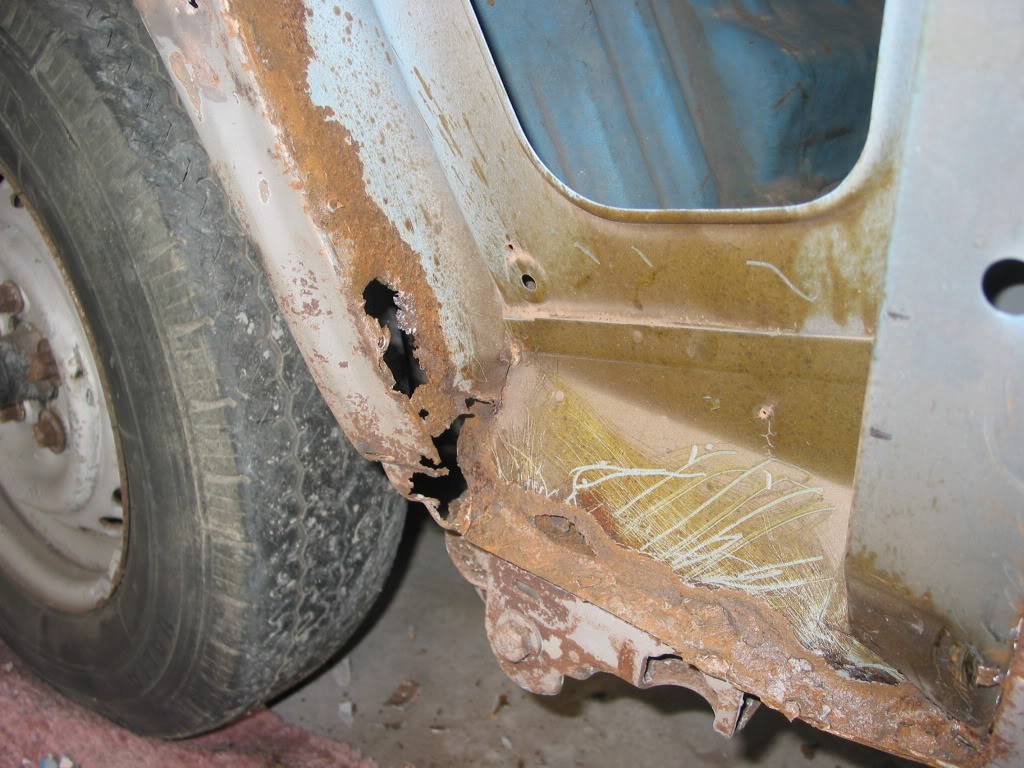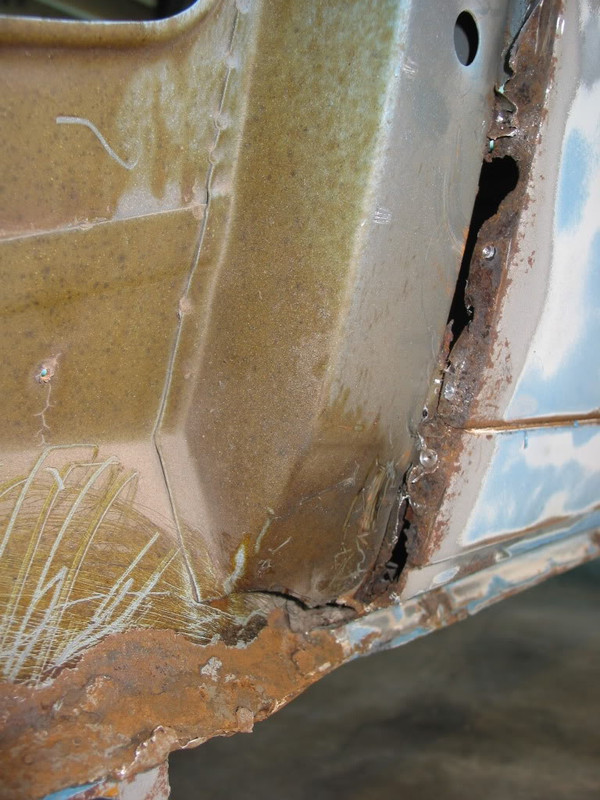 Gonna be tricky replacing the tall arch panel with the side panel still in place. The "seam flange" of the side panel has rust holes too, so haven't a clue what to do with that really...