Well, I've already done a thread saying "Hello", but here's a few more pictures of "Victor":
Pretty much as we bought it: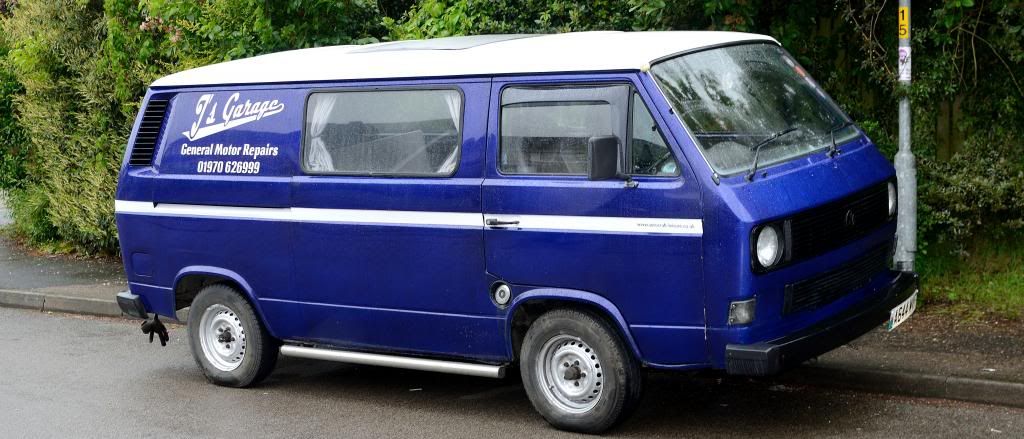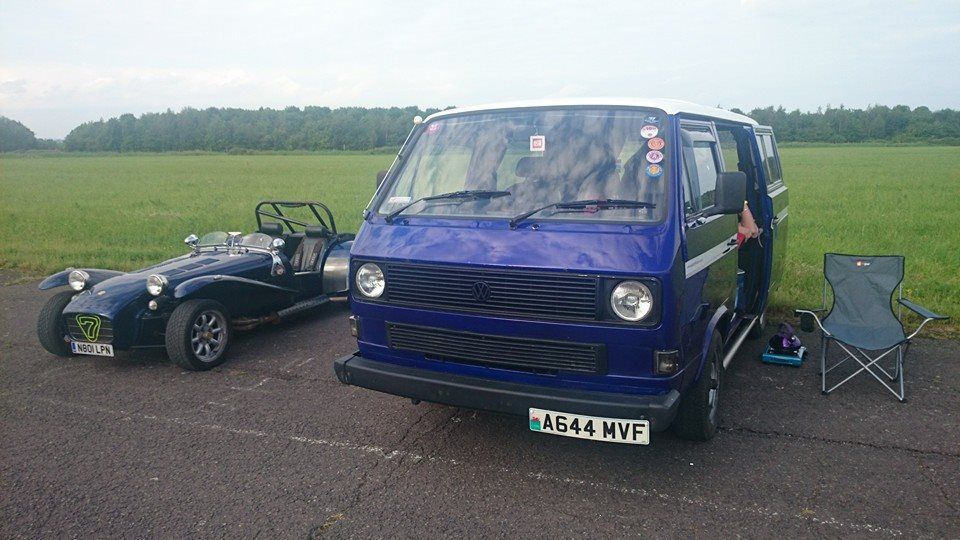 Since then, I've added the four light grille and some additional spot and fog lights. I've also painted the steelies white and sourced (8) hubcaps off of Ebay in various states of shinyness (still a work in progress). I've butchered a spare sliding door seal that the PO gave us to fit the passenger door (which had no seal at all) and "installed" a big slab of polystyrene in the space above the engine and below the bed frame. I've also fitted a 12" subwoofer powered by a cheapo 30w amp and managed to find a remote control for the stereo. And an air freshener in the shape of a surfboard. And a 12v cigarette lighter/USB charger socket thing. I've also removed some of the stickers on the rear window that had rude words in them.
This is what it looks like now:
Oh, and here's the engine:
Things to do:
Replace the lino in the back (it has unshiftable rust marks on it where it looks like a spare wheel had been lying)
Fit a rear wiper
Add tint/mirror film to the rear/side windows
Get new tyres (they're OK, but not brilliant)
Use it more (in conjunction with our rarely-used National Trust membership)