This weekend I fitted a new canvas to my Viking roof. I had to take the roof off anyway to have the rusty hinges repaired, so I took the opportunity to order a new 'bespoke' canvas. Unlike the more popular pop-tops there don't seem to be any 'off-the-shelf' suppliers of Viking roof canvases, but someone on this forum posted that he'd used
Kingswood Canvas
. I can't speak highly enough of them. I'm really pleased with the new canvas - it would have been a good buy at any price, but for £235 delivered including several bespoke mods it's an absolute steal.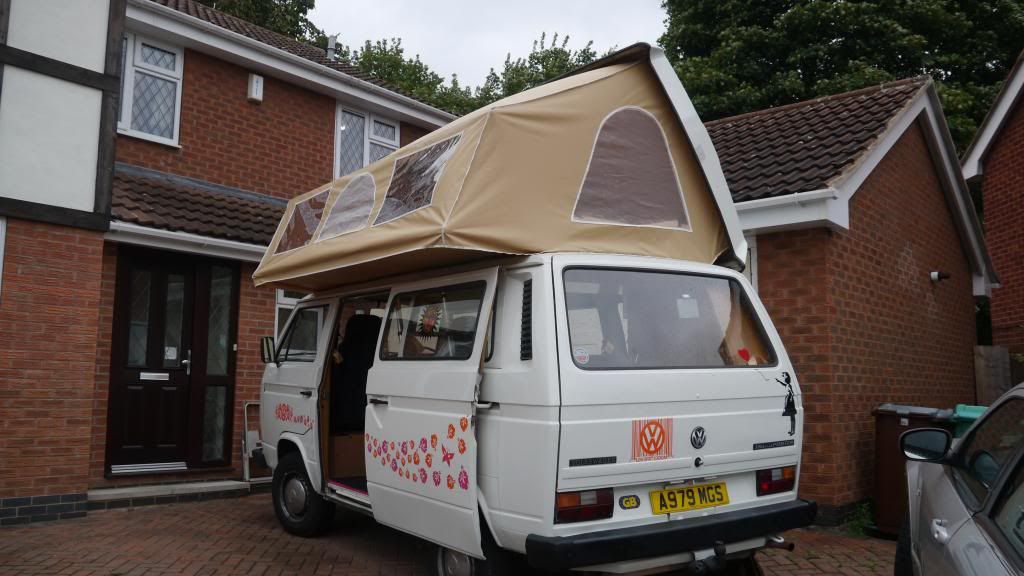 We've not had the van very long, and have only had one trip away in it, but during that time we felt that the original canvas lacked proper ventilation and was prone to a lot of condensation. So I was determined to tackle the ventilation issue. I've had the vents in the two ends enlarged considerably, and I've added another vent between the two windows.
Here's the before picture...
...and after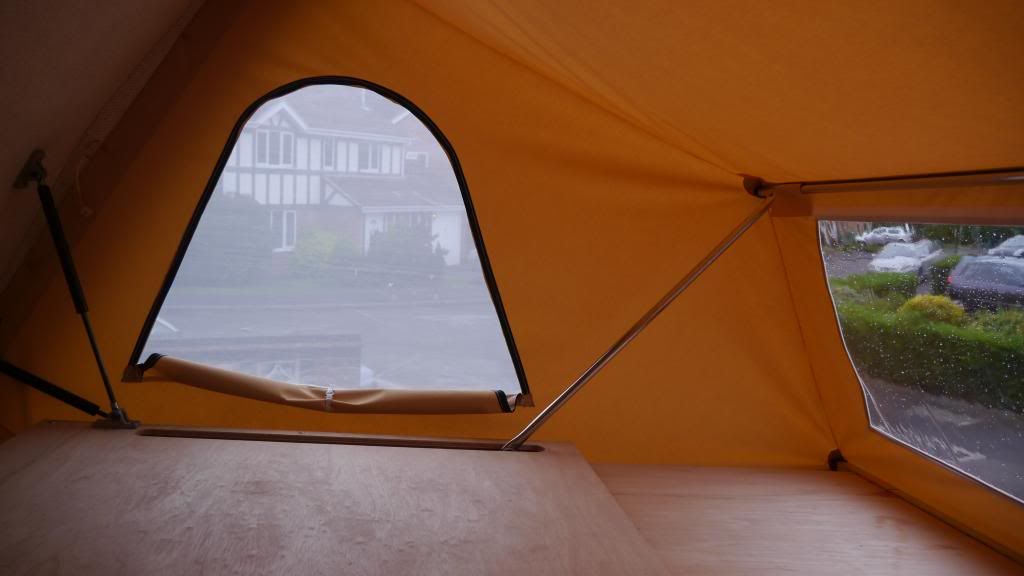 I also wanted to solve a problem that the old canvas had, in that when it rained the water would run off the canvas and along the underside of the near horizontal overhang, then run off in rivers onto the sliding door window, and of course if you opened the door it would run into the van. So I asked Kingswood to add a skirt, a drip rail if you like, around the overhanging section.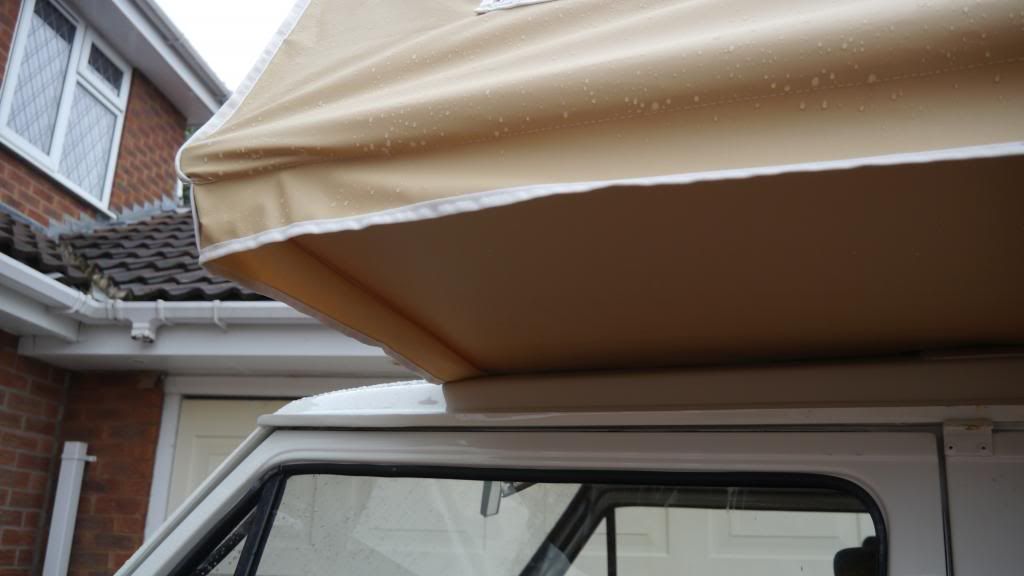 And here it is in action, courtesy of the lousy weather today. Works a treat!
I also took the opportunity, while the roof was stripped, to get rid of the 30-year-old contiboard, which hadn't coped well with the condensation, and I replaced it with marine ply throughout, and I replaced all the rusty fixings with nice new stainless steel screws and screwcups.
The canvas itself is much lighter than the original (about 4kg compared with 9kg for the original thick PVC), and it let's more light through, and together with the extra vent panels the whole feel of the upstairs section is much lighter and airier.
So now folks, here's the reason I was attracted to the Viking roof in the first place. Gaze in wonder at the vastness of a Viking Mk2!