Hi all
Thanks for your input, I had a chance to cut one of the ground anchor pegs, out of the aluminium today to see if it would drive into the ground without bending.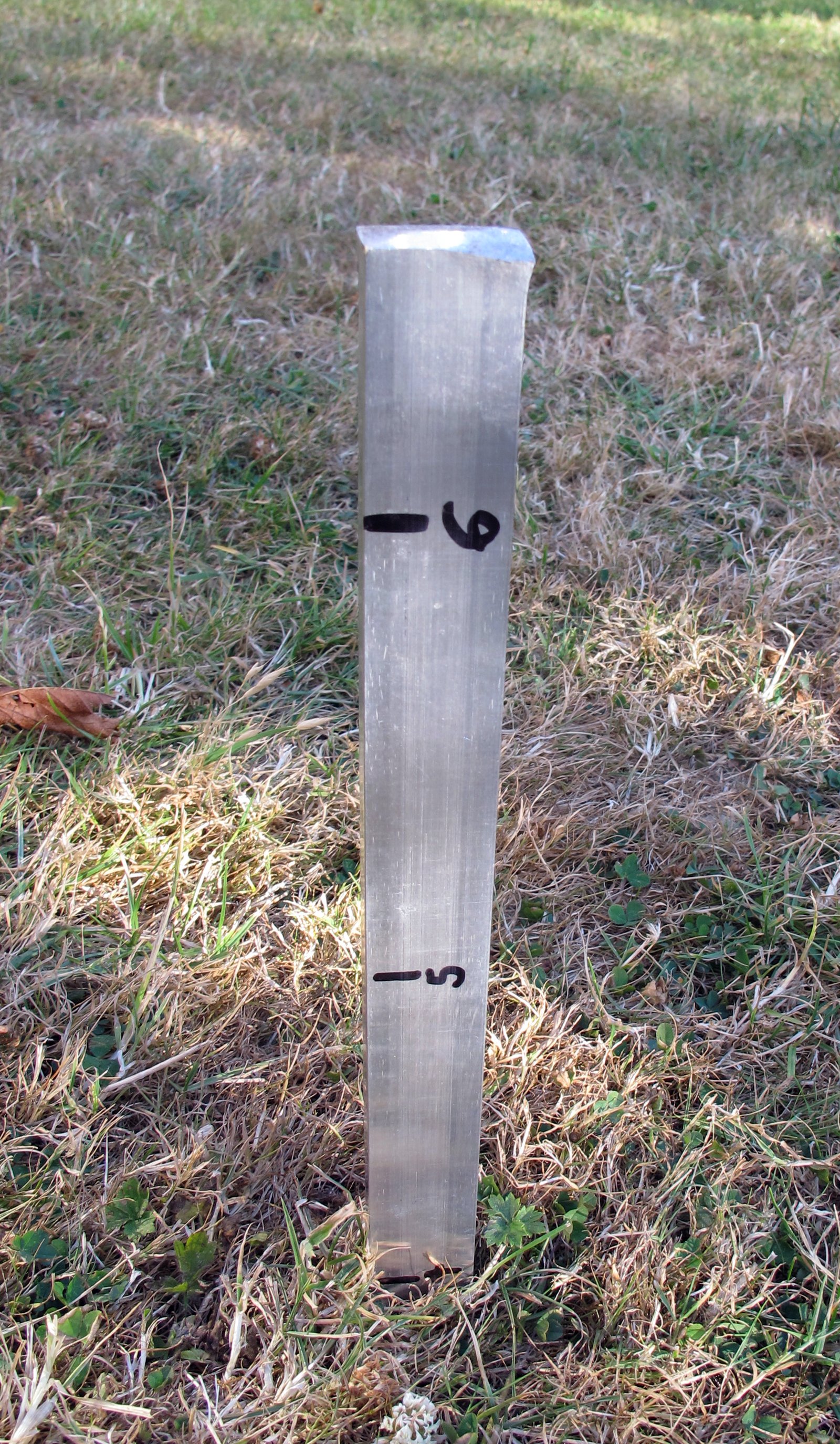 The peg drove in ok, despite the very hard ground, however not stoney
Removal did present some problems and highlights the need to have a lump on the end to lever against.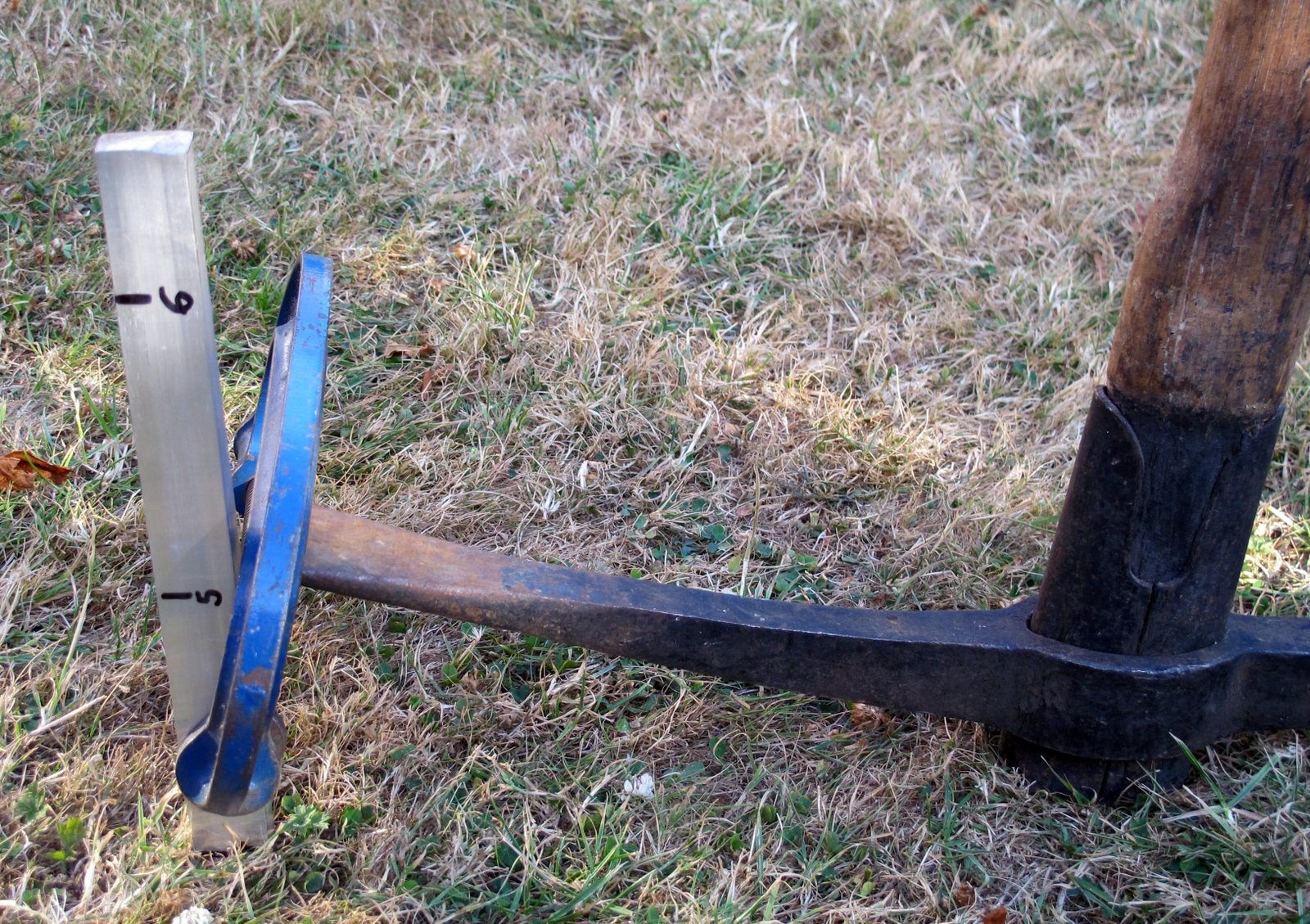 The biggest problem may be the aluminium is too soft to be hammered in. A larger lump on the end may help to elevate this problem.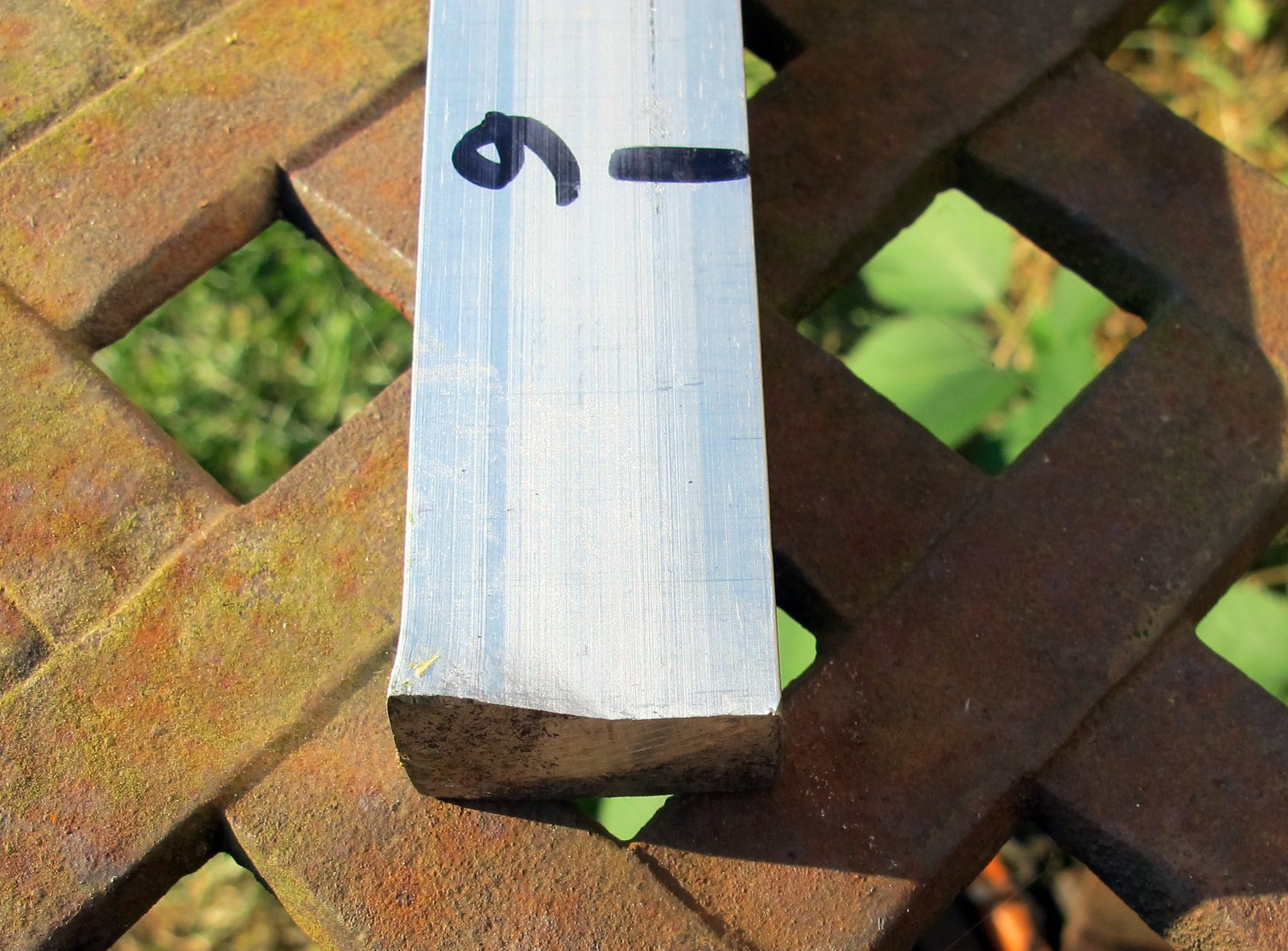 Garyd
I do have a couple of these but a bit too heavy (the only thing I have that will turn them is a large pipe wrench)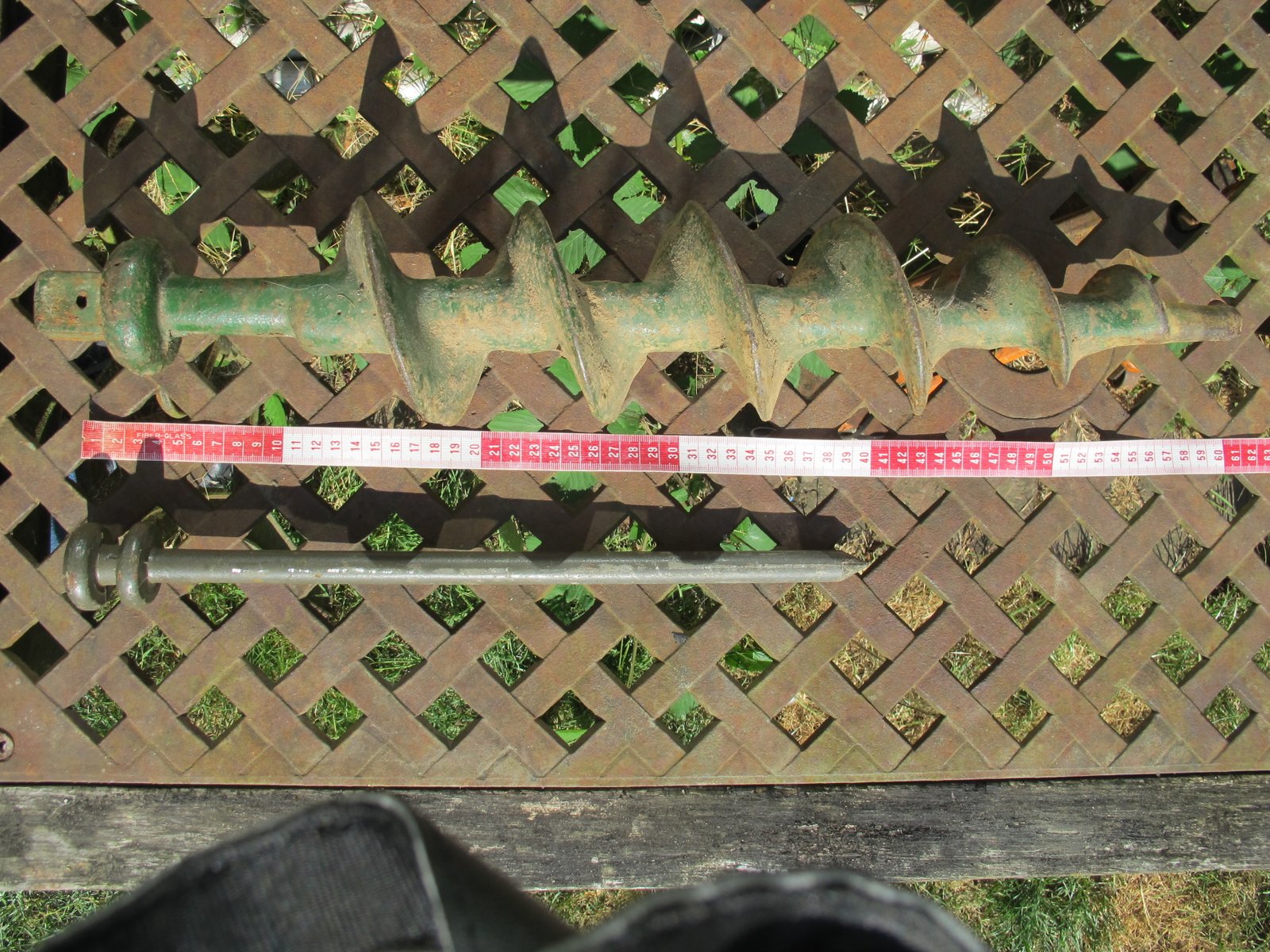 I like the hexagonal idea, the aluminium I have is to flat so will not twist in the ground.
Silverbullet
("barley twists" that brings back memories I wonder if there still available) Thanks, I thought there would be a name for it, however having had a play it looks like it would be more of a hindrance than a help, I'll have to find another excuse to get a kiln. I was under the impression that aluminium retains its properties despite heating (when cold again). the ability to harden the ends would certainly be an advantage
Approximate weights
Steel pegs 0.860 Kg X6 = 5.16 Kg
Aluminium 0.675 kg x6 = 4.05 Kg
so a weight saving of around a bag of sugar, (well I do use a lot of sugar and have the aluminium).
bene
I am hoping to go to the overland show, so a recovery workshop would be much appreciated, however I don't know if I am able to attend yet as it may clash with the national caving conference (hidden earth), which I usually run the scouts stand. Hope to find out soon.
Regards Gary