New rollers, circlip, locking pin and guide received.
Frightening how a few piddley bits in a jiffy bag can cost so much.
Anyway - here is everything fitted this lunchtime.
The main middle hinge and runner.
New roller and guide.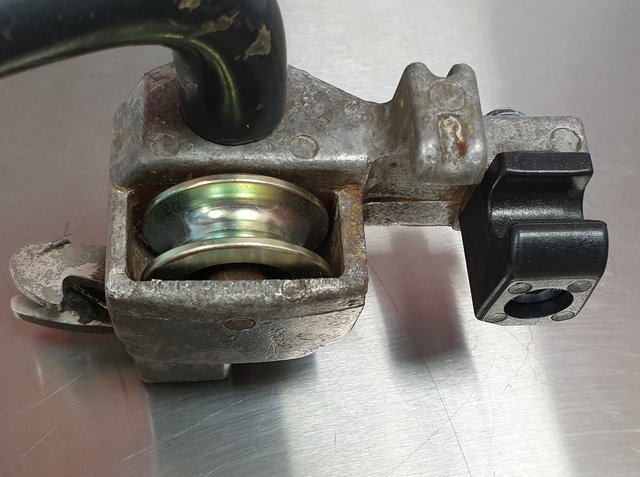 The bolt for the new guide was too short and only came with a plain half nut.
And the roller is held in by a pin that needs to be knocked out and back in with a suitable sized pin-punch.
I fitted a longer bolt and a low profile nyloc nut. Even the simplest jobs should be done properly.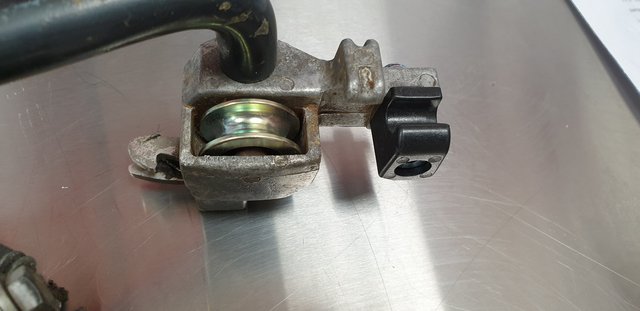 A new locking pin for the remote locking unit.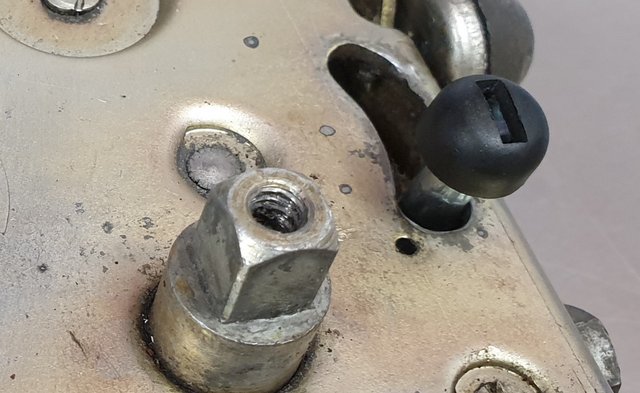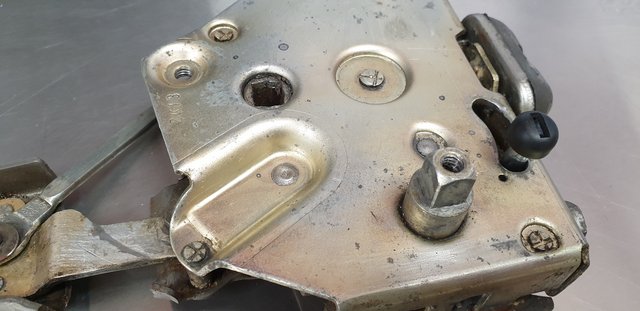 And the bottom runner.
New roller, felt seal and circlip.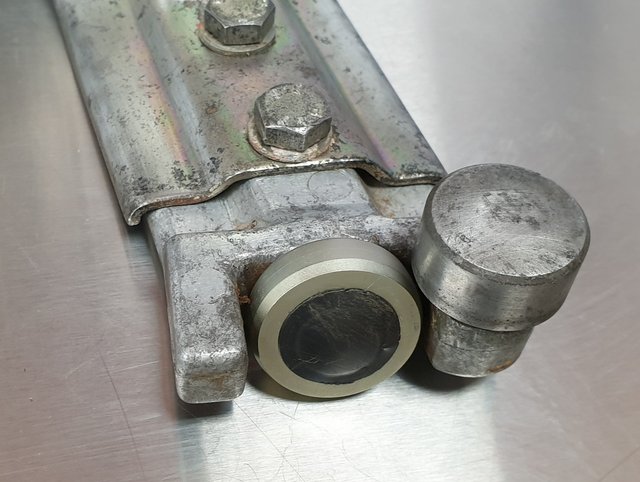 That vertical roller is a damn tight fit, so I have no idea why VW think you need a circlip to keep it on.
The roller had to be held in a vice, whilst the location shaft was knocked out with a pin-punch.
The new bearing was pressed back onto the shaft using a deep 8mm double-hex socket.
One more job ticked off from the list.